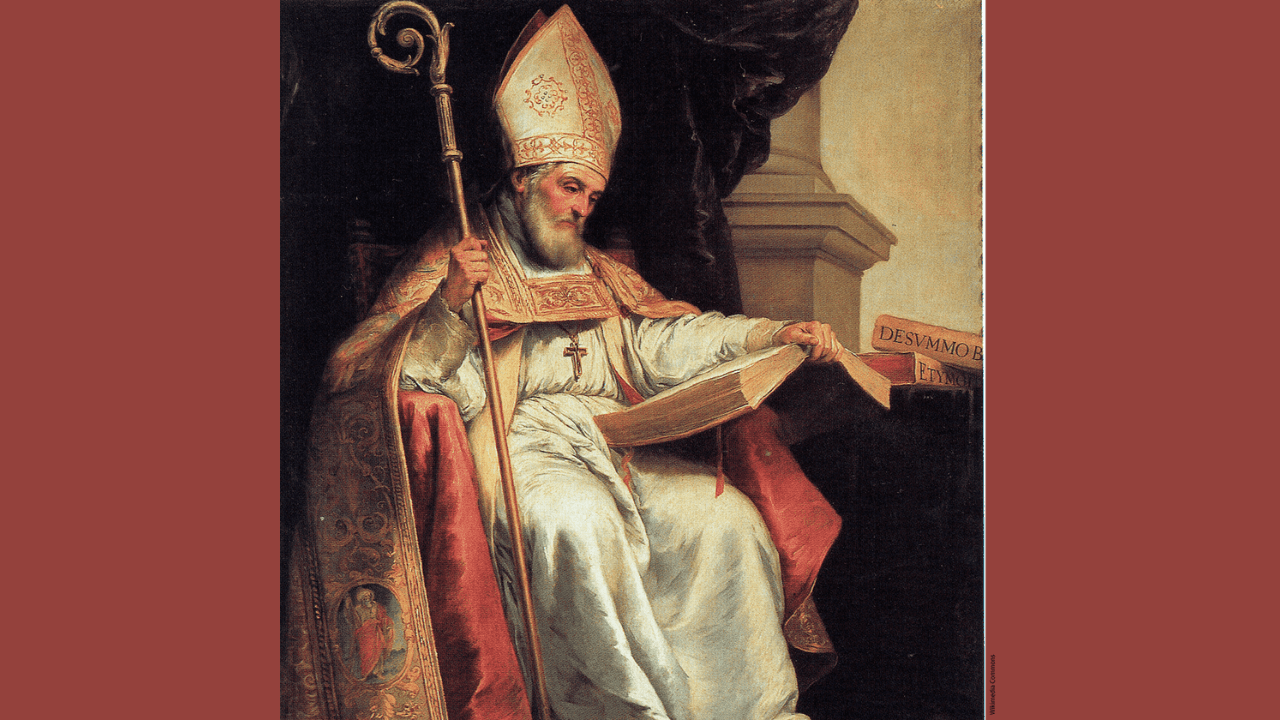 Oklahoma's Approval of America's First-Ever Religious Charter School Is Cause for Celebration
Education Next | Nicole Stelle Garnett | June 7, 2023
On June 5, the Oklahoma Virtual Charter School Board voted, 3-2, to approve the initial application of the first religious charter school in the nation, St. Isidore of Seville Catholic Virtual School. The vote clears the way for the Board to authorize the school, which is a joint effort of the Archdiocese of Oklahoma City and the Diocese of Tulsa that will serve students throughout the state as early as fall 2024. The application makes clear that St. Isidore will be a Catholic school, top to bottom. The dioceses do not hide the ball: Their goal is to bring a high-quality, authentically Catholic, education to students who would otherwise lack access to it in a large rural state with many underserved communities.
The board's decision marks a pivotal moment in the history of American education. All states require charter schools to be "nonsectarian" in their operations, and most—including Oklahoma—also prohibit them from being operated by, or affiliated with, a religious organization. In December 2022, however, the Oklahoma attorney general, John O'Connor, issued an opinion letter concluding that these prohibitions likely violate the First Amendment's Free Exercise Clause. O'Connor's letter cleared the way for St. Isidore's application in January 2023. (Since then, O'Connor's successor as attorney general, Gentner Drummond, has withdrawn O'Connor's letter and made clear that he opposes St. Isidore's application on state constitutional grounds.)
As events have unfolded in Oklahoma, a diverse array of advocates and reformers have expressed concerns about the possibility of religious charter schools. Immediately after the board's decision approving the application, for example, Rachel Laser, the president of the Americans United for the Separation of Church and State, vowed to take legal action when the school is authorized, and Nina Rees, the president of the National Alliance for Public Charter Schools, issued a press release stating, "All charter schools are public schools, and as such must be non-sectarian….We stand ready to support charter school advocates … as they fight to preserve the public nature of these unique schools." In the months leading up to the board's decision, many parental choice advocates also urged caution, arguing that private-school-choice devices like education savings accounts ("ESAs") are a better fit for religious schools because charter school regulations will threaten the schools' autonomy and religious freedom. Some also have warned that states might close all of their charter schools, displacing millions of students, rather than authorize religious charter schools. Others are concerned about the "virtual" nature of the school, named after the patron saint of the Internet.
I have been involved from the outset with the efforts to secure approval for St. Isidore. My view is that the arguments against the school, and against religious charter schools generally, fall short. Groups like Americans United have argued for well over a century that the First Amendment's Establishment Clause prohibits state funds from flowing to religious schools or supporting religious education. But the Supreme Court made clear over two decades ago, in Zelman v. Simmons-Harris, that's simply not the case. In Zelman, the court upheld a modest voucher program for low-income students in Cleveland despite the fact that more than 96 percent of the students in the program attended religious schools. In the decades since, the Court has repeatedly made clear that the First Amendment not only permits the government to extend public benefits, including public funds, to religious schools but also prohibits it from funding secular, but not religious, ones. As Attorney General O'Connor summarized in his opinion letter, "The state cannot engage private organizations to 'promote a diversity of educational choices,' … and then decide that any kind of religion is the wrong kind of diversity. That's not how the First Amendment works."
As for the argument that charter schools must be secular because state laws call them "public" schools, that's also not how the First Amendment works. Traditional public schools may not embrace religion because they are government schools. They are operated and controlled by school districts, which are government entities. But charter schools are not government schools. Charter laws enlist private organizations to run schools, and give them substantial operational autonomy in order to foster educational pluralism. And, charter schools, like private schools participating in parental choice programs, are schools of choice. The only students who will be educated by St. Isidore of Seville Catholic Virtual School are students whose families choose the school for them.
Both the question whether charter schools may be religious—and the question whether states must permit them to be religious—turn on whether charter schools are private actors or government actors (in constitutional-law speak, whether they are, for federal constitutional purposes, "state actors"). The federal constitution only binds private actors in the very rare circumstance when they are effectively acting as government agents—when their actions so closely controlled by the government that their actions are effectively the government's own. If charter schools are state actors, then the Establishment Clause (extended to apply to the state governments by the 14th Amendment) may justify forbidding the schools from being religious. But if the schools are not state actors, then these prohibitions represent unconstitutional religious discrimination. The state action question is immensely complicated, and one that the Supreme Court may address within the next year. But in my view, in most states—and certainly in Oklahoma—charter schools are not government actors. They are private actors, and because they are, the state is bound by the Free Exercise Clause's nondiscrimination mandate to permit them to be religious. (See "Supreme Court Opens a Path to Religious Charter Schools," features, Spring 2023.)
Whether private school choice devices like ESAs are a better fit than charter status for religious schools is a prudential question, not a legal one. I find the dramatic expansion of private-school choice over the past few years to be a cause for great celebration. Where available, private school choice may, indeed, be a better fit for many religious schools. It certainly is the path of least resistance. But that reality does not relieve states of their obligation to conform their charter laws to the Free Exercise Clause. To be sure, charter schools currently are regulated more than schools participating in private-school-choice programs, but that reality also does not justify religious discrimination. Moreover, contrary to the apparent assumptions of many parental choice advocates, while ESAs and other private-school-choice programs may be lightly regulated at present, these devices are not anti-regulation invincibility shields. Advocates must remain vigilant against the risk of regulatory creep (as happened in the charter context). And religious organizations should have the same right to weigh the costs and benefits of participating in a parental choice or charter school program as secular ones do.
The remote possibility that some states might choose to close secular charter schools rather than to authorize religious ones also falls short as a justification for prohibiting religious charter schools. If anything, that argument highlights the discriminatory nature of current charter laws. In states without private school choice, charter school laws put religious organizations to what the Supreme Court has made clear is an unconstitutional test: The choice between receiving a public benefit and adhering to their faith commitments.
As for the virtual nature of the new school, Oklahoma already has several online secular charter schools. All things being equal, students at in-person, brick-and-mortar schools have generally outperformed students at virtual schools on standardized tests, though online education is increasingly common in many contexts. However, the Sooner State's embrace of online secular charter schools, including for-profit ones, when St. Isidore will be operated by two dioceses with a proven track record operating academically strong schools, suggests that the opposition here is really not about the online education, but about the religion.
Charter schools have, over the past thirty-plus years, expanded educational opportunities, especially for the kids who need them most, and have injected much-needed educational pluralism into the landscape of American education. But one kind of pluralism—religious pluralism—has been off the table. Religious schools, which have been among the most important sources of educational pluralism, and which have served with distinctions millions of students—including many low-income students who otherwise would lack access to a high-quality education—have long been told they cannot be charter schools. The recent developments in Oklahoma finally give religious schools a new answer, opening the door to an authentically pluralistic charter school landscape. That is a good thing.