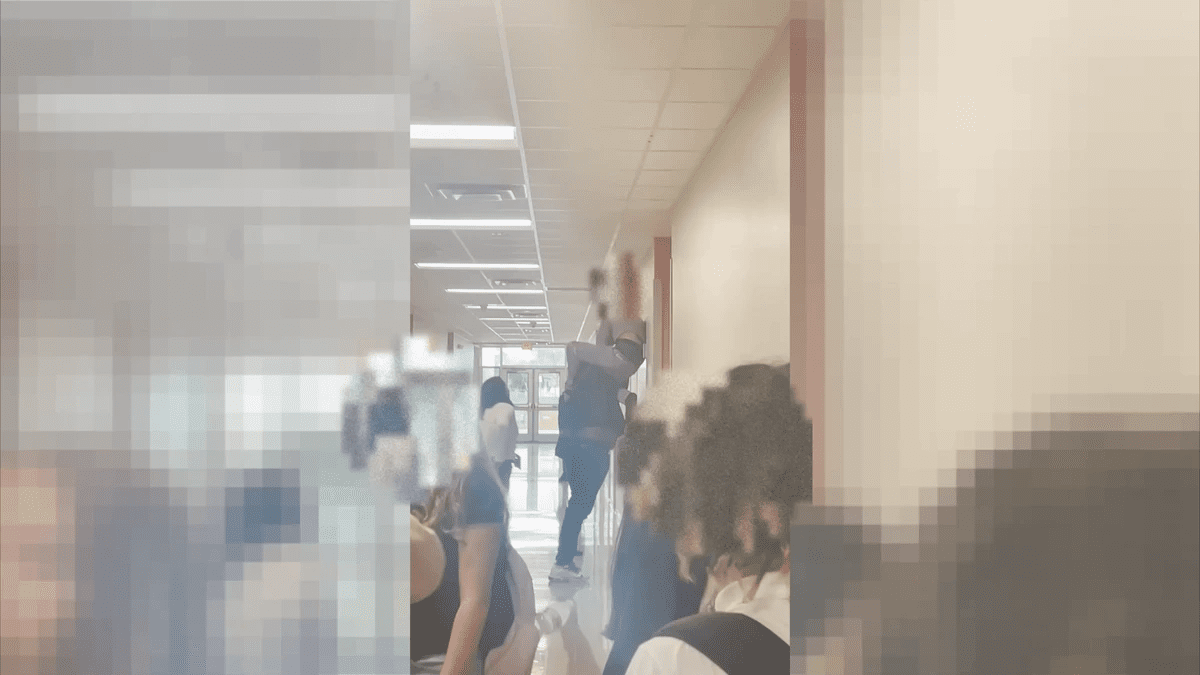 Osceola school employee lifted student by neck, slammed him to ground, deputies say
Orlando Sentinel | By Cristóbal Reyes | April 7, 2022
A campus monitor at Tohopekaliga High School in Kissimmee was accused of child abuse this week after lifting a student by the neck in the hallway after the student was sent out the classroom over using the N-word, the Osceola County Sheriff's Office said Thursday.
A 26-second cellphone video released by the agency showed Christopher Ferguson, 26, lifting the student by the neck, holding him up against the wall and dropping him to the floor. Afterwards, Ferguson is seen shoving the student around while another student tried separating them.
"I ain't no little [expletive]," the student said as he confronted Ferguson again. That student and others had their faces blurred on the video and the victim's identity hasn't been released.
While the video didn't show what led to the encounter, an arrest affidavit said the student was serving an in-school suspension when Ferguson kicked him out of the classroom for using the N-word. After class, the victim told the other student Ferguson was "in his feelings," leading to the confrontation in the hall, the affidavit continued.
Deputies who spoke with victim reported him having "several red marks" on his neck and chest. School officials reported the incident to the Florida Department of Children and Families, the affidavit said.
Sheriff Marcos López didn't offer a comment after the arrest was announced Thursday.
Ferguson, who had only been working at the school for a week, reportedly resigned from his job at Tohopekaliga High after being released from the Osceola County Jail on a $1,000 bond.