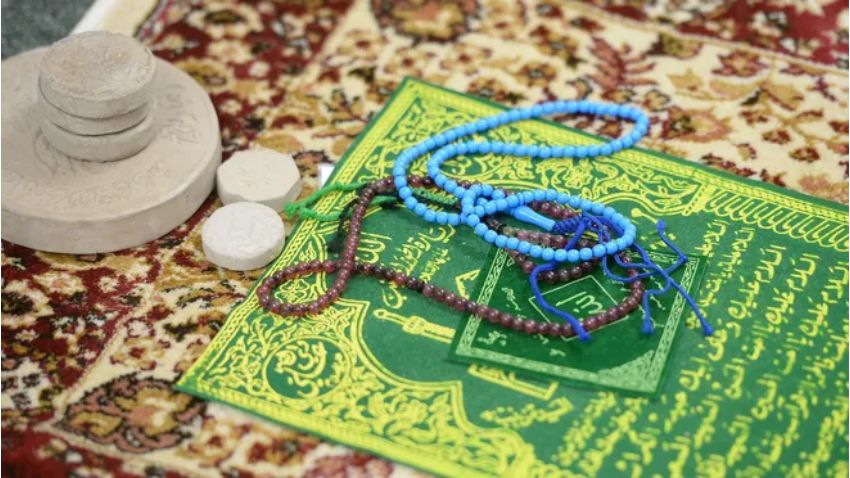 Palm Beach County School Board lambasted for designating day off for Muslim holiday
The Palm Beach Post | By Katherine Kokal | August 18, 2022
Some Palm Beach County residents castigated school board members Wednesday for accepting recognition from a Muslim community organization for incorporating a day off for students in future school years to celebrate Eid al-Fitr.
At its June 1 meeting, the board approved calendars for the 2023-24 and 2024-25 school years that included days off on April 10, 2024 and March 31, 2025 — the end of of Ramadan, Islam's holy month of fasting.
Shortly afterward, school board members Alexandria Ayala, Erica Whitfield and Karen Brill attended a luncheon hosted by the South Florida Muslim Federation to celebrate the decision to support Muslim students celebrating the end of Ramadan. In an online post about the luncheon, members of the federation called the decision a "key milestone" that supports diversity and equity.
Muslim students and their parents have praised the decision, highlighting how important family time is at the end of Ramadan.
"I'm old enough to remember what it was like to have to choose between taking an exam or celebrating your holiday with your family," Imran Siddiqui, a father of four, told the board. "It's reassuring and nice to know that my kids and other kids will not be forced to make that same decision."
One speaker accuses board of 'standing with the worst of violence and bigotry'
But on Wednesday, several speakers criticized school board members for accepting the award, and some used Islamophobic language to attack Muslim students and their families.
"By standing with the South Florida Muslim Federation, you are standing with the worst of violence and bigotry. Shame on you," Joe Kaufman told the school board.
He called the group an umbrella organization for terrorists and extremists, and has posted online calling for the board members to return the plaques given to them by the federation.
Other speakers echoed Kaufman's comments.
"What this organization is engaged in is called stealth jihad. That is the infiltration of institutions in American society with the express purpose of submission and weakening of those institutions," Louis Goldberg said, citing online posts from 2005 by a federation leader he said targeted gay people. 
Representatives of the Muslim federation, Muslim students and parents addressed the half-dozen commentators who, at times, yelled at the board.
"A lot of things were said today that misrepresented our community," federation operations manager Gibson Lopez said. "We are here to serve all of God's creation, and we're here to stand up to injustice, even if it comes from ourselves."
Like Siddiqui, Lopez thanked the board for not forcing Muslim students to choose between celebrating with family on Eid al-Fitr and going to classes to take exams.
Board member responds, calls out commenters for 'racist' remarks
One of the three board members who attended the luncheon addressed the speakers' vitriol Wednesday night.
"Is there not a line of decorum in our chamber?" Ayala asked board Chairman Frank Barbieri. "They are singling out members of the community, calling them jihadists and making racist statements.
"I stand in full solidarity with our colleagues at the South Florida Muslim coalition," Ayala said at the start of the meeting, addressing the anticipated public comments.
She added that the children at the event were students in the school district and that the federation has been a good partner with the district.
Palm Beach County has company in South Florida in recognizing Eid as a school holiday alongside Christian holidays such as Christmas on Dec. 25 and Jewish high holidays such as Yom Kippur on Oct. 5.
In May, Broward County schools approved a day off for all students and district staff for Eid al-Fitr for this school year. The holiday next falls on April 21.
In Miami-Dade County, the school district said in May that it "makes accommodations" for Muslim students and staff for Eid and that it would ask the Florida Department of Education to take the holiday into consideration when planning the testing schedule for the next school year.