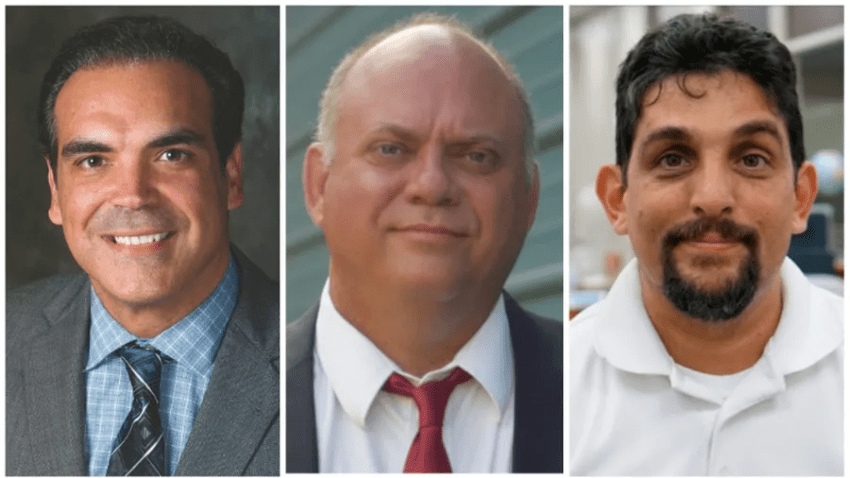 Pasco judge disqualifies DeSantis-backed school board candidate, lawyers say
A lawsuit challenged the candidacy of Al Hernandez, saying he did not legally reside in District 1 by the qualifying deadline.
Tampa Bay Times | By Jeffrey S. Solochek | October 10, 2022
A Pasco County judge threw a wrench into the county'sremaining School Board race on Monday, declaring that the well-funded candidate endorsed by Gov. Ron DeSantis did not qualify for the Nov. 8 ballot.
State law requires school board candidates to reside in the district they are seeking to represent by the end of the qualifying period, which was noon on June 17.
Circuit Judge Susan Barthle found that Alvaro "Al" Hernandez, a Humana executive backed by much of the county Republican establishment, did not meet that mandate, according to lawyers who attended a hearing in her courtroom Monday.
Hernandez and his attorney did not respond to multiple requests for comment.
Barthle heard the issue at the request of Steve Meisman, who placed third in the board's District 1August primary and alleged that he would have won if Hernandez had not appeared on the ballot. Meisman asked that Barthle remove Hernandez from the general election, where he faces teacher James Washington, and place Meisman's name before voters instead.
Barthle did not take that route, though, said Charles Kelly, Meisman's lawyer.
"There were several options the judge could have chosen," Kelly said. "The one she chose basically handed the election to Mr. Washington."
According to Kelly and Craig Whisenhunt, Washington's lawyer, the judge determined that it would be unfair to voters to change the list of candidates at this point, because mail-in voting had already begun. Under her reasoning, Whisenhunt said, Hernandez is a disqualified candidate and there is no substitution or replacement at this juncture, leaving Washington as the sole remaining candidate.
Barthle instructed the county elections office to follow the state's instructions for when a candidate is disqualified and it results in an unopposed race, Supervisor of Elections Brian Corley said.
"Once we receive the (written) order from the judge, we will comply," Corley said.
According to the state Division of Elections guide, Corley's office would tell voters that any vote cast in the race would not change the outcome, as the remaining candidate in the race has been deemed by law to be elected.
There still is room for an appeal.
Meisman said he intended to pursue that option, contending Hernandez "denied me my civil rights by cheating." He predicted an appellate panel would grant him the ability to be on the ballot, perhaps in a special election.
Meisman praised Barthle's primary ruling, saying it was based on sound reasoning.
Hernandez has acknowledged he lived in his 4,346-square-foot home in a gated Odessa community at the time of qualifying, and that the 884-square-foot house he bought in April in Zephyrhills was not ready for his family to move into by mid June.
He contended in court that he complied with the law by changing his homestead, voter registration and driving registration to the Zephyrhills address in advance of the June deadline, indicating his intent to reside in District 1.
Hernandez has lived in the Odessa home since 2014. He and his family trust also own five houses in New Port Richey, purchased in 2020, in addition to the Zephyrhills property.
Meisman speculated that Hernandez never would live in District 1, and was acquiring investment homes.
"I believe this is a victory for the little guy," Meisman said. "The establishment is on notice. You aren't going to be able to run roughshod over startup candidates any more."
Washington also welcomed the judge's decision on Hernandez's eligibility. He, too, had faced a challenge to his residency, but Meisman withdrew that complaint.
With the potential for an appeal looming, Washington stressed that he was not taking anything for granted and would continue to campaign and urge supporters to vote.
"I want the issues to be the thing that get me elected, not a technicality," he said. "I want to make sure the voters speak."