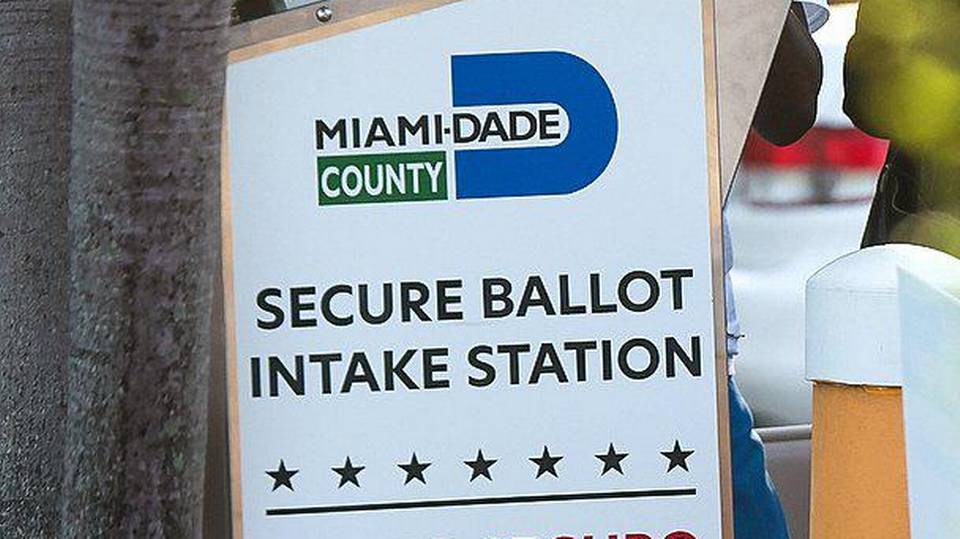 Republicans have focused on education. Why is Miami-Dade GOP voting 'No' to hike teacher pay?
Miami Herald | By Sommer Brugal | October 27, 2022
In the midterm elections, Miami-Dade voters can expect to see two county and several municipal referendums on the Nov. 8 ballot. But ahead of Election Day, the Miami-Dade County Republican Party is taking a stance on just one: The Miami-Dade County School Board property tax hike.
On its official voter guide, the GOP is recommending voters vote 'NO' on the district's ballot question that asks voters to increase a homeowner's property tax rate for schools from .75 to 1.0 — or $100 for every $100,000 in assessed taxable property value for the next four years, which, if successful, would raise $400 million to boost teacher pay and support school safety.
The reason for the take is simple, said Rene Garcia, Miami-Dade GOP chairman. The party is against increasing property taxes "at a time when people are hurting" and fears of a potential recession loom, he said.
Miami-Dade school district officials, for their part, argue the referendum is needed to support teacher salaries and security officers.
Garcia's explanation is consistent with the party's stance against raising taxes, but it is also at odds with Republicans' messaging on education, which, in the last year, has become a central issue for Gov. Ron DeSantis' platform.
In August, DeSantis announced his "Education Agenda" to support School Board candidates and members "committed to advancing" a student-first, parent-centered approach at the local school board level. Notably, increasing teacher pay and continued support for school security are among the governor's 10 priorities.
The Republican-led Legislature earlier this year also took up — and passed — a slew of education bills that are central to that agenda. That includes the Parental Rights in Education bill, which critics dubbed "Don't say gay," and the "Individual Freedom" bill, known as the "Stop Woke Act." The bills — which target discussions of race, gender identity and sexual orientation in the classroom — were signed into law and took effect this school year.
And in November, two weeks after the midterm elections, two DeSantis-backed school board members will join the Miami-Dade School Board. (The governor endorsed about 30 candidates in school board races statewide this year; both candidates won their races in Miami.)
Nevertheless, Garcia rejected the notion of a possible rift within the party, or the idea of mixed messaging on education. Instead, he pointed to what he considers a growing divide between the School Board and the community.
"It's the School Board that came back and asked for an increase (and) that increase hurts the same people you're trying to help," he said. "The disconnect is not with the Republican Party. The disconnect is with a School Board that has lost touch with the taxpayers." If the district had maintained its existing millage rate of .75, Garcia said he would have encouraged people to vote for it and the party may have supported it.
Lubby Navarro, a conservative and Republican ally on the School Board, was the one who proffered the item in February that led to the referendum on the Nov. 8 ballot. She did not return requests for comment from the Herald.
official-republican-party-voter-guide

WARNINGS OF A 'BLEAK' FUTURE
When the board brought the referendum to voters in 2018 — a measure that passed with more than 70% of the vote — it was to support teacher pay and school safety, two issues Republicans have championed in recent years. This year's referendum extends that one.
DeSantis in 2020 approved a measure to increase starting teacher salaries to $47,500, or as close to that number as school districts can get, to recruit and retain teachers in the state. (Miami-Dade met that goal, but more than two dozen of the 67 districts statewide have yet to reach that minimum, according to WFLA News in Tampa.)
And following the 2018 mass shooting at Marjory Stoneman Douglas High School in Broward County that left 17 students and faculty members dead, the Legislature passed new safety mandates that required an armed guard on every campus, increased security technology and stricter rules.
The requirement for officers, however, came without sufficient state funding for school districts, according to district officials, and several Florida districts, including Miami-Dade and Broward county schools, turned to voters to help offset the additional costs in 2018.
That's why the GOP's stance on the referendum is frustrating for some, including Diane Quick, a parent of two in the district and board member of the Miami-Dade County Council of PTAs/PTSAs.
"Education funding is controlled by the state. If they're underfunding education, the onus is being put on us at the local level to supplement the funding that hasn't been provided," she said. "As a parent, I want my kids' teachers to be paid their worth (and) I want (resource officers) present at our schools."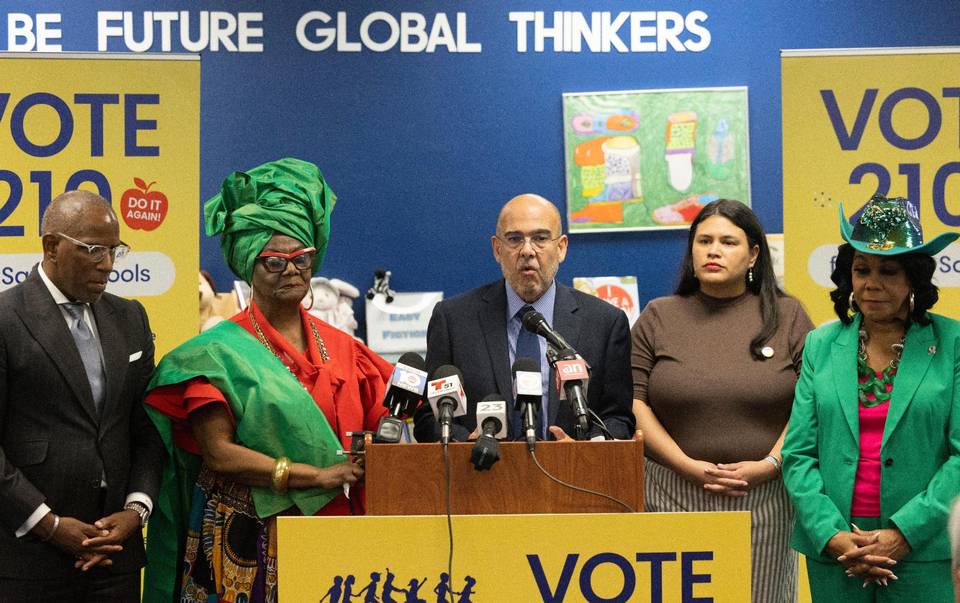 The Florida Department of Education did not make someone available for an interview and did not provide a response to questions about the potential for mixed messaging within the party.
Without the referendum, those needs won't be met, she said. District officials have cautioned a "bleak" future and unavoidable cuts should the measure fail.
Fatima Chaiken, vice president of advocacy for the County Council PTA, shared similar sentiments and was confused as to why the GOP would oppose the measure.
The PTA model "has always been to speak on behalf and for all children, and if we need to raise our taxes to better the education in this community, we should do it," she said. "That's where our tax dollars should go — toward public education."
CHARTER SCHOOL ALLOCATION
The district is increasing the millage rate this year because a portion of the local revenue it receives — 25% – is now designated for charter schools, the result of a 2019 Florida law requiring school districts to share voter-approved referendum funds with charter schools, an initiative spearheaded by Rep. Bryan Avila, a Republican from Hialeah. The Miami-Dade school district also lost a court case earlier this year when the 3rd District Court of Appeals ruled that charter schools were eligible for such funding.
The Republican Party has long supported the expansion of school choice options, and in the recent Miami-Dade School Board races, both of the candidates endorsed by the governor included that in their platforms.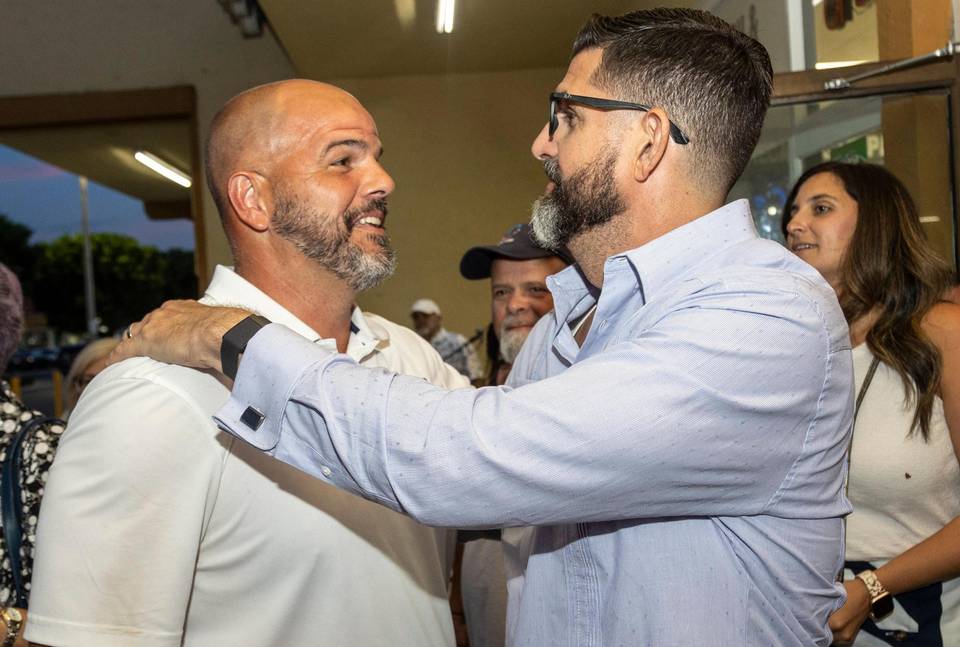 Roberto Alonso, an incoming board member who will represent the seat held for years by Chairwoman Perla Tabares Hantman, said he was against increasing taxes, "especially in our current financial crisis." But, he added, "the one commitment I have always made is with or without the referendum, teacher pay and school security funding will not be impacted."
District officials, however, have cited a 15-20% decrease in teachers' supplemental pay should the measure fail.
No matter the outcome of the elections next month, attitudes about funding — and who should be responsible — could differ among board members.
Navarro, at the time she proffered the referendum's renewal, said, "I feel so strongly for (this item) and what we believe is our core here at Miami-Dade Public Schools."