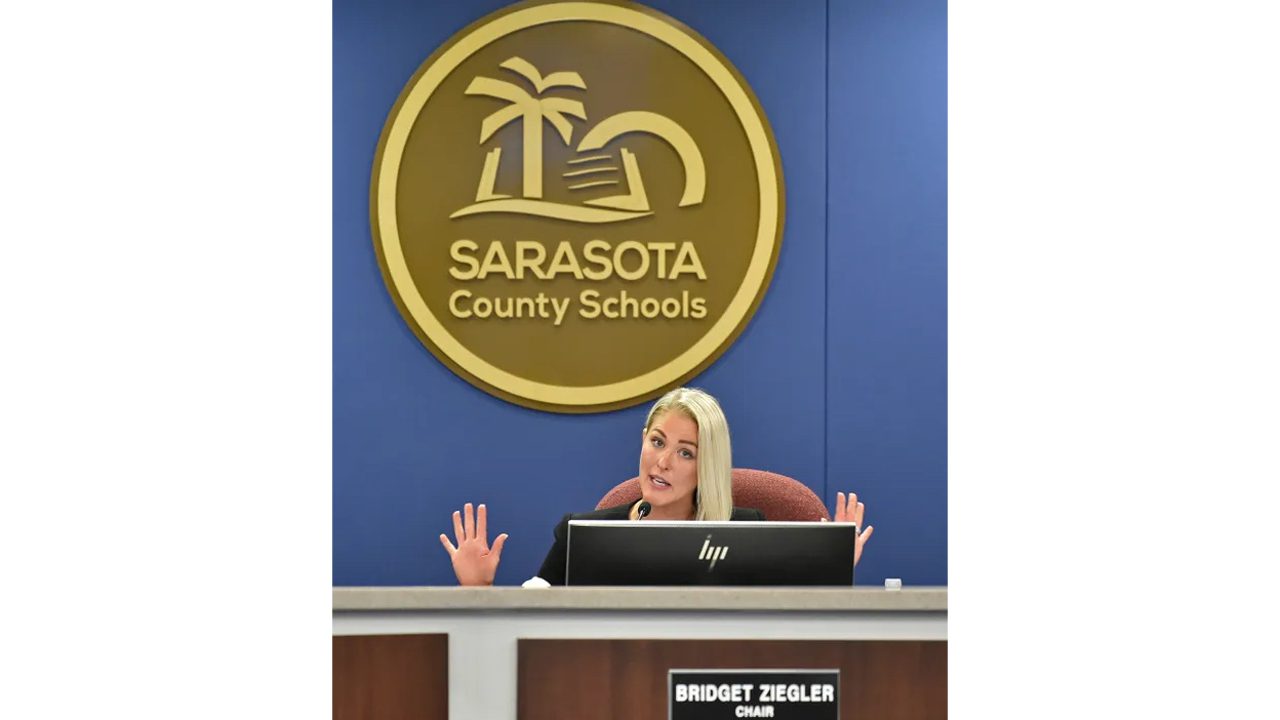 Sarasota School District poised to suspend character education program
Herald-Tribune | By Steven Walker | March 6, 2023
The Sarasota County School Board is expected to suspend its state-mandated character education program at a meeting Tuesday, calling it a "distraction" following criticism from a group of parents regarding the program's use of social and emotional learning.
Character Strong, an education program developed by a Washington-based company, fulfills the character education requirements mandated by Florida law. The program uses social and emotional learning (SEL) to teach students positive character traits and change school culture, according to Character Strong's website.
Because character education is required, the board is expected to direct Interim Superintendent Allison Foster to find an alternative program.
The program has been the target of several conservative School Board meeting public commenters, and Board Chairwoman Bridget Ziegler said she had "substantial concerns" about it. She said there was a lack of evidence to back the claims the program would improve students' behavior.
"It's a complete distraction. I know there are a number of other character education programs that we could implement immediately that would cut out any kind of questions, consternation, or angst," she said. "Our focus must be on the academic rigor and our excellence of our students and not about anything else."
Social and emotional learning is considered by many district teachers to be important for elementary-age students' development of skills necessary to engage in the classroom and socially, especially with COVID-19 affecting in-person interaction during crucial instructional years. But some conservative activists have linked it in their opposition to critical race theory and "indoctrination."
School Board member Tom Edwards said suspending Character Strong amid rising disciplinary issues in schools is the last thing the district needs. From that following the board's direction on revising school visitation policy the expected Character Strong suspension shows the board isn't listening to district staff.
"Instead of hearing from our teachers what we need, we've listened to public commenters who are nothing more than political activists," Edwards said.
Conni Brunni, the Englewood resident responsible for billboards calling former School Board candidate Lauren Kurnov a "baby killer," spoke at a board meeting in September against Character Strong. She characterized the program as state-required social and emotional learning and critical race theory.
"We actually were made fun of and a homemade (opt-out) form was held up like it was a joke. I don't think that's funny at all," Brunni said. "What option have you left us as parents when we cannot opt out of curricular activities going on in our schools?"
Rex Ingerick, the president of the Sarasota Classified/Teachers Association, pointed out that Character Strong was approved by the state Department of Education. He said when the program was introduced to the district, the union hosted parent nights where concerned parents could learn more about it, but he said no one came.
Ingerick said the board should survey all district parents and see whether they support the program before acting.
"We have the vocal minority of parents who are making a big issue out of it," he said. "Our School Board does not look at the survey and our staff in terms of how they feel about it, and they refuse to survey the greater parent, parental audience."