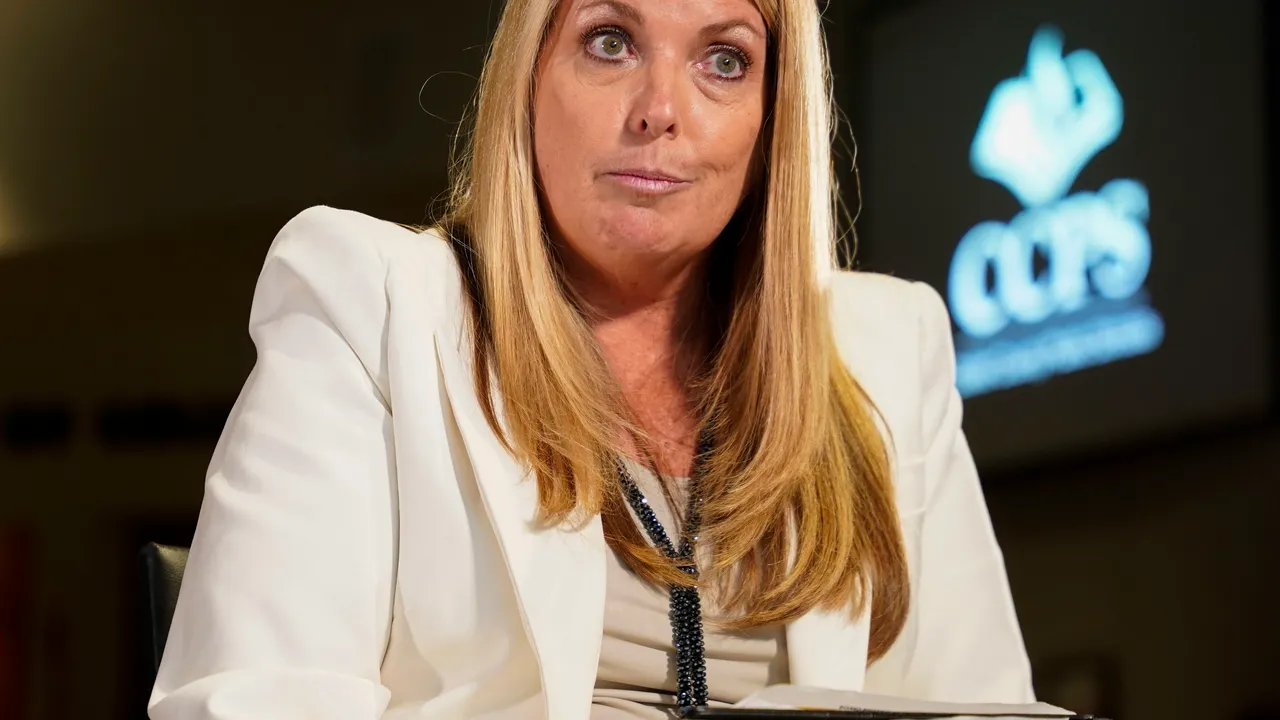 Search for Collier County School Board attorney on hold: Here's what we know
Naples Daily News | By Nikki Ross | February 15, 2023
The search for a Collier County School Board attorney hit a snag Monday night after the board couldn't agree on the job description.  
The talk then turned to hiring an outside search firm to help before the agenda item was ultimately tabled until a future date.
The discussion comes after the board's apparent choice for the job, James Molenaar, withdrew his application in a Feb. 2 email to Andrew Brown, senior director of human resources, according to records obtained by Naples Daily News.
However, in an email he sent to community members, Molenaar claims that on Feb. 4, two days prior to his intended start date, the human resources director rescinded the board's offer of employment.
When asked by the Naples Daily News before Monday night's meeting about the discrepancy, Molenaar refused to comment and said he would speak about it during the meeting.
However, during the meeting, he spoke but didn't address the email he sent.
"As of today, the paperwork has not been processed for me to become the next school board attorney," Molenaar said during the meeting. "I'm standing here before you today with one simple request, to ask your staff to process the paperwork so I can come on board and be your attorney, the attorney that you asked for, the attorney that you voted on…or come up with some explanation."
Multiple messages left with Molenaar for comment went unanswered Tuesday.
The board did not address the discrepancies surrounding Molenaar's hiring during the meeting.
Three speakers tried to use their time during public comment on the school board attorney job description agenda item to voice their concerns over the board's choice to hire Molenaar, saying he doesn't have any experience with education law. All three were shut down by Board Chair Kelly Litchter because their comments "did not relate to the board attorney job description."
Here is everything the Naples Daily News knows about Molenaar:
 James Molenaar's previous work experience
Self-employed attorney, December 2022
Assistant county attorney for the Monroe County Board of County Commissioners, September 2021 to November 2022.
Self-employed attorney, May 2020 to September 2021.
Senior Legal Counsel and Internal Audit Manager for the Collier County Clerk of Courts, April 2014 to May 2020.
Prosecutor for the State Attorney's Office, 20th Judicial Circuit, Economic Crimes Unit, July 2006 to October 2013.
Has Molenaar ever been terminated or laid off from a position?
In his application for the Collier County School Board attorney position, Molenaar said his position at the Collier County Clerk of Courts was eliminated after he filed pre-qualifying paperwork to run for the Clerk of Courts.
Crystal Kinzel, Clerk of Court for Collier County, said in her reference for Molenaar, which was obtained by the Naples Daily News, that she terminated him after he registered to run against her and did not provide notice of intent to run.
Molenaar was one of five former Collier County clerk of courts staffers who filed a lawsuit alleging they were fired in violation of their First Amendment rights for campaigning against Kinzel. Molenaar later dropped out of the lawsuit.
References
The Naples Daily News obtained Molenaar's reference checks from the Collier County School Board. Here's some of what they said:
Crystal Kinzel, Clerk of Court and Comptroller for Collier County.
"I lost confidence in his ability to provide legal guidance to the Clerk's office."
"He did not meet goals and objectives. There were concerns throughout his employment. I lost confidence in his legal counsel particularly around HR and ethics related to recommendations."
"He also had occasions where he was confrontational with staff." She said this led him to be moved to another building.
Bob Shilinger, county attorney for Monroe County.
He met goals and objectives of the position.
Strengths "Really good grasp of the fiscal workings of the county and clerk's office."
No disciplinary issues.
Would recommend hiring him.