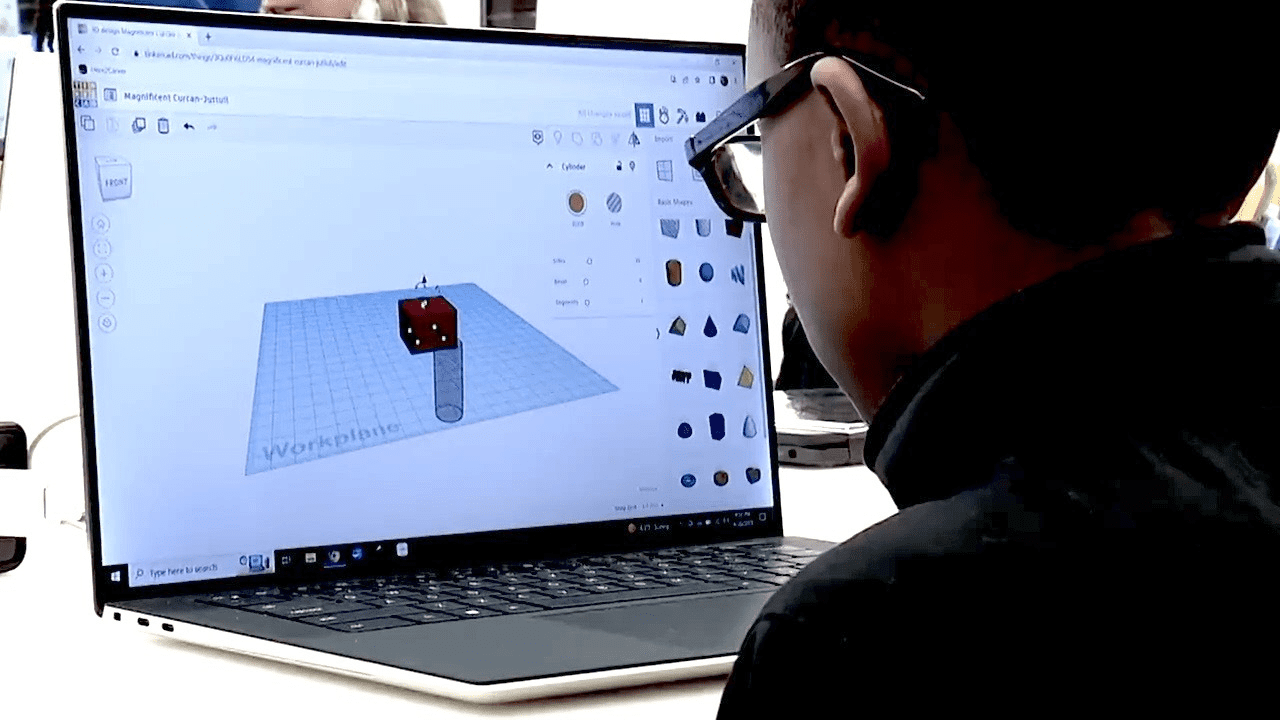 Some Florida schools will offer career courses in artificial intelligence
Schools hope to teach students the skills they need to get jobs in the future of AI
ABC Action News | By Stassy Olmos | July 6, 2023
PASCO COUNTY, Fla. — While many industries fear losing jobs to artificial intelligence, some Florida schools are proactively preparing students for a future career in AI.
"My personal opinion, as an educator and as the leader of a STEM school, is that we need to embrace and explore this technology," said JoAnne Glenn, Principal of Pasco County's new school– Angeline Academy of Innovation.
Angeline is one of the state's first schools to offer a sequence of AI courses as part of the Florida Department of Education Division of Career and Technical Education Programs.
Angeline opens this year for grades 6-10 to start. It focuses curriculum in technology and science with programs in bio-design with a biomedical focus, engineering with applied robotics, and cyber security with computer science.
"Over this last year, especially when tools like chat GPT have gotten a lot of attention in media. We made an intentional decision to be curious and to figure out how we could leverage those tools rather than talking about whether we should ban them or be afraid of their use," Glenn explained.
FILE – The OpenAI logo is seen on a mobile phone in front of a computer screen displaying output from ChatGPT, Tuesday, March 21, 2023, in Boston. President Joe Biden's administration wants stronger measures to test the safety of artificial intelligence tools such as ChatGPT before they are publicly released, though it hasn't decided if the government will have a role in doing the vetting. The U.S. Commerce Department on Tuesday, April 11, said it will spend the next 60 days fielding opinions on the possibility of AI audits, risk assessments and other measures that could ease consumer concerns about these new systems. (AP Photo/Michael Dwyer, File)
The use and implementation of artificial intelligence is a discussion taking place not only in schools but in workplaces across the globe.
"It is creating a handful of jobs when it comes to data analysis, machine learning, programming, essentially learning how AI works and how to best work with it. It's also getting rid of a lot of jobs because of automation, everything from journalism to higher education to graphic and software design," said WalletHub Analyst Jill Gonzalez.
A recent report by Goldman Sachs estimates that artificial intelligence will replace 300 million jobs.
Meanwhile, the IBM Global AI Adoption Index predicts the AI industry to grow by 37% by 2030.
"My vision is that artificial intelligence is actually something that is embedded in all of our program pathways because I do see it impacting every career field over time," Glenn said.
The Thomas cousins are already enrolled in Angeline's first AI and coding courses.
"We can actually learn stuff like that we want to do like it for like our career," Shreya Thomas, who is going into 6th grade at the school, told ABC Action News.
"I feel like excited because one of the things I want to be when I grow up is like I want to work in the in biomedical design and be a pediatrician, and I feel like AI could help me like do that," added her cousin, Jayna Thomas who is also going into 6th grade at Angeline.
Starting this semester, the Florida Virtual School Program also offers AI industry courses for high school students.
Glenn added that they're even starting to instruct teachers on AI.
"In our summer professional learning for teachers, we're going to be teaching our teachers how to use these tools in their instruction and in their planning so that they are ready to work with them and help students use them responsibly."
Financial experts say the best job security in the future is for everyone to start learning how to work with AI.
"As AI becomes more prevalent in jobs, there is going to be more and more demand for professionals who can interpret and analyze the data that these systems generate," Gonzale said. "If your job is not necessarily being automated by AI, there's still probably ways that you can use it and boost productivity,"
Last month, edX.org announced a new artificial intelligence and machine learning program in partnership with the University of Central Florida and 11 other US Universities.
The company's CEO, Anant Agarwal, told ABC Action News in a statement:
"Thanks in large part to online education, the opportunity to learn AI is now accessible to more people, regardless of their professional experience or educational background. Just as digital skills amplified classical skills in the information age, AI will serve as an augmentative skill in this new AI age. Anyone can and should get started — the future belongs to those who are ready to embrace the AI wave."