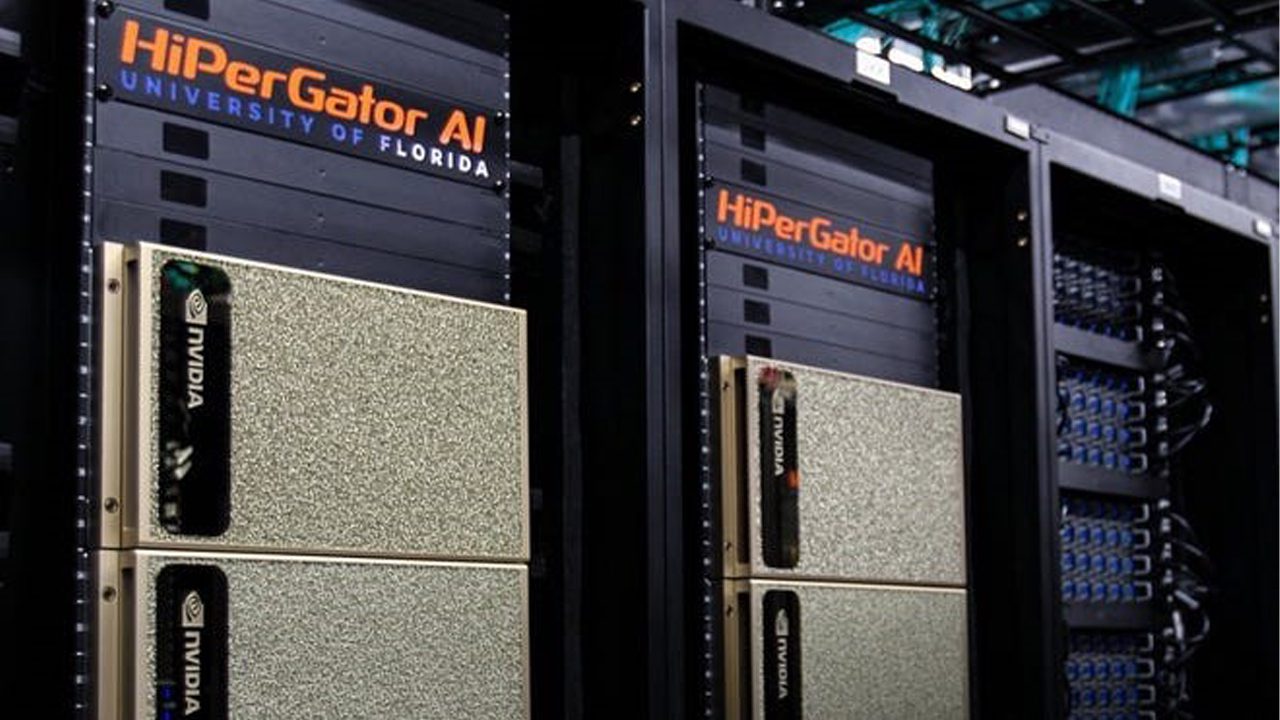 12 school districts adopt UF-designed artificial intelligence education program
Gainesville Sun | By Lillian Lawson | August 15, 2023
The world is changing, and artificial intelligence (AI) is becoming increasingly prevalent – even in schools in Florida.
High schools across the state will offer AI coursework this upcoming year through a UF-designed education program. The program's goal is to equip youth with the skills required for an AI-enabled workforce.
Nancy Ruzycki, a professor at UF's Herbert Wertheim College of Engineering, is one of the architects of the coursework, called AI Foundations, which will be delivered through the state's Career and Technical Education (CTE) programs.
"We've been building out this supportive pipeline for AI and data science in the state of Florida with the ultimate goal of infusing AI throughout the state's public-school curriculum, from kindergarten through 12th grade," she said in a news release.
Which districts get it?
Ruzycki and the team last year summer held a training session with about 30 teachers from seven districts around the state to help prepare them for teaching AI to students. This past summer, the training grew to 150 teachers spanning 16 districts.
The program, which details show "system thinking" and engineering is part of the design of AI, initially launched in three public school districts last year but has now grown to 12. Those districts are: Broward, Hillsborough, Miami-Dade, Orange, Osceola, Palm Beach, Pasco, Pinellas, Putnam, Seminole and Volusia.
Notably left off the list is Alachua County, where UF resides. Ruzycki said she invited Alachua and the neighboring Marion County districts to join.
Alachua, however, conducts a bi-annual "local needs" assessment that helps identify workforce needs in the area. AI was not specifically identified through the process.
But that doesn't mean Alachua County students aren't already learning some of the skills and concepts, said Shannon Ritter, the district's director of College and Career Pathways. For example, the district's Academy of Robotics and Engineering gives students a chance to earn a Microsoft AI certification.
"There are hundreds of programs of study (curriculum frameworks) that fall under Career and Technical Education," Ritter wrote in an email. "We offer about 30 programs of study in our district, which is pretty good for a district our size."
Damien Boada, a computer science instructor at P.K. Yonge, attended an AI Professional Development to Practice Convening held at UF in October 2022. The school offers pathways for students, including an option for computer science with AI."
"It's a new tool, and we have to learn how to work with it instead of trying to figure out ways to work around it," he said. "I'm excited to be at the forefront of teaching the next generation about these technologies."

The newly opened school building at PK Yonge Developmental Research School in Gainesville Fla, Jan 20, 2021. Brad McClenny/The Gainesville Sun
The curriculum
There are four courses in the curriculum and the difficulty increases by course.
The first course, Artificial Intelligence in the World, teaches students to identify AI around them and how it works. Students explore how AI is used in different fields to solve problems in the second course, Applications of Artificial Intelligence, and students can create their own AI systems to address issues of interest to them.
The final two courses, Procedural Programming and Foundations of Machine Learning, go in-depth and teach students how to build some AI applications they have become familiar with, as well as how to use those skills to obtain an entry-level job or further their education.
When students earn certificates and complete the program, the schools earn points towards school grades and Federal Perkins funds to support the CTE programs, which can benefit districts. The teacher must also be certified to earn the funds.
Funding for program
UF received funding for the development of both a new AI framework and teacher professional development from the Florida Department of Education through the Cybersecurity and Information Technology (IT) Pathways Expansion grant. Additional funding from the state and private industry is allowing the team to expand the AI education program, a similar data science curriculum and multiple summer camps for middle school students.
"Florida is way ahead of the curve in how the state is formalizing its AI education," Ruzycki said in the release. "AI should be infused throughout the curriculum, but it must be done correctly to prevent spreading misinformation.
"Our teachers are gaining a clear understanding of the technology before they pass it on to their students, so they can arm them with the skills necessary to thrive in an ever-evolving world."