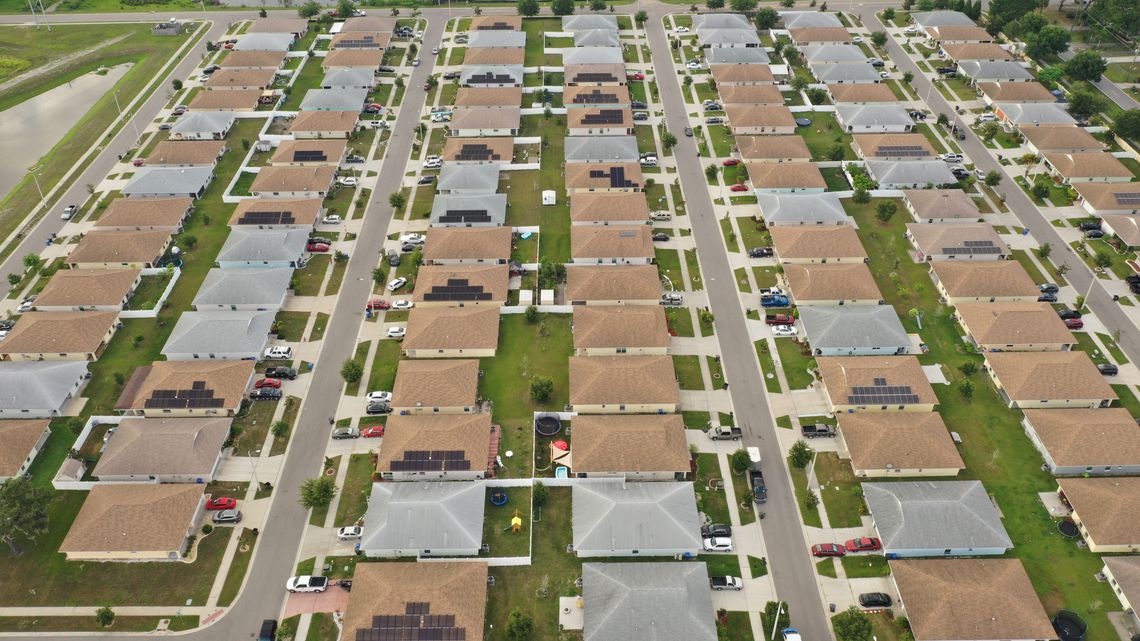 Some Hillsborough schools are half-empty, others crowded. What to do?
A consultant will explore new school zones as a way to even out enrollment.
Tampa Bay Times | By Marlene Sokol | December 21, 2021
In addition to balancing the budget and improving low-performing schools, the Hillsborough County school district will enter 2022 facing another big challenge — deciding how to handle growth in the booming southeast suburbs.
A consultant recently updated a 2017 study of growth trends that will require more school construction. Tindale Oliver, a Tampa-based planning firm, is calling for 18 new schools to be built in the next 15 years, all but three in south county.
Those schools will be needed, the new report says, even though there are plans in the next five years to add seats to at least a half-dozen existing schools. Slated for expansion are Wimauma Elementary and Spoto High. Collins Elementary, in the Riverview area, will be converted to a PreK-8 school.
The situation is complicated by unused classroom space in other parts of the county and continued growth in charter schools, which take money and students out of the district system.
At last count, the district had 60 schools that were at least a third empty, including 12 that were operating at 50 percent capacity or less. Roughly 15 percent of public school students opt for the independently managed charters, which accounts for many of the vacancies.
But filling those open seats with new residents is not necessarily an option. The largely empty schools are often in urban areas and inner-ring suburbs (among the emptiest are Lockhart, Just and Seffner elementary schools) while the fast growth is happening in once-rural communities such as Ruskin, Wimauma and Plant City.
"South County continues to be the focus of future growth," the latest Tindale Oliver report stated. In the central part of the county, the authors added, "there is an opportunity to repurpose some of the schools."
Closing or finding new uses for underused schools is a delicate issue, superintendent Addison Davis learned this year. In a recorded interview in February, Davis said forcefully that it made no economic sense to keep schools open with only about 200 students in them, and even less sense if they showed a history of poor results. He said the School Board would consider sweeping changes as early as March.
Those statements met with a harsh reaction from School Board members and community leaders who did not want to see neighborhoods disrupted by closures. There was concern that, under state law, charter schools would be allowed to claim the surplus buildings. The fact that a 2018 sales surtax is paying for new air conditioners in many of the buildings made the idea even more distasteful.
Davis and his team retreated from their original plan, and moved to hire a consultant who will look for ways to redraw attendance boundaries. That consultant will likely be hired after the new year, said district spokeswoman Tanya Arja.
The updated Tindale Oliver report considered enrollment trends affecting age groups and what types of schools families are choosing.
Ninety percent of charter schools are for elementary- or middle school-age children, the report showed, "offering little in the way of relief for future high school needs as these students will be more likely to attend a traditional high school."
Charter school students also are clustered in the northwest and southern areas of the county. But there are not enough of these independent schools to satisfy the demand for seats, especially in the elementary schools.
A striking difference exists between the elementary and middle school situations.
Elementary school capacity is expected to remain tight, both before and after the suggested construction projects, especially in northwest and eastern Hillsborough.
Middle schools, however, are expected to have an abundance of seats in virtually all communities north of Gibsonton's Big Bend Road, even before any new schools are built. It will be around 2025 before some of those schools begin to fill. And even then, those in the urban areas will remain largely empty.
The good news for places that need new schools is that the district is better positioned to build than it was in 2017. The sales surtax, while paying mostly for air conditioners, is also raising money for new school construction. And the county in 2020 raised impact fees that are assessed to housing developers.