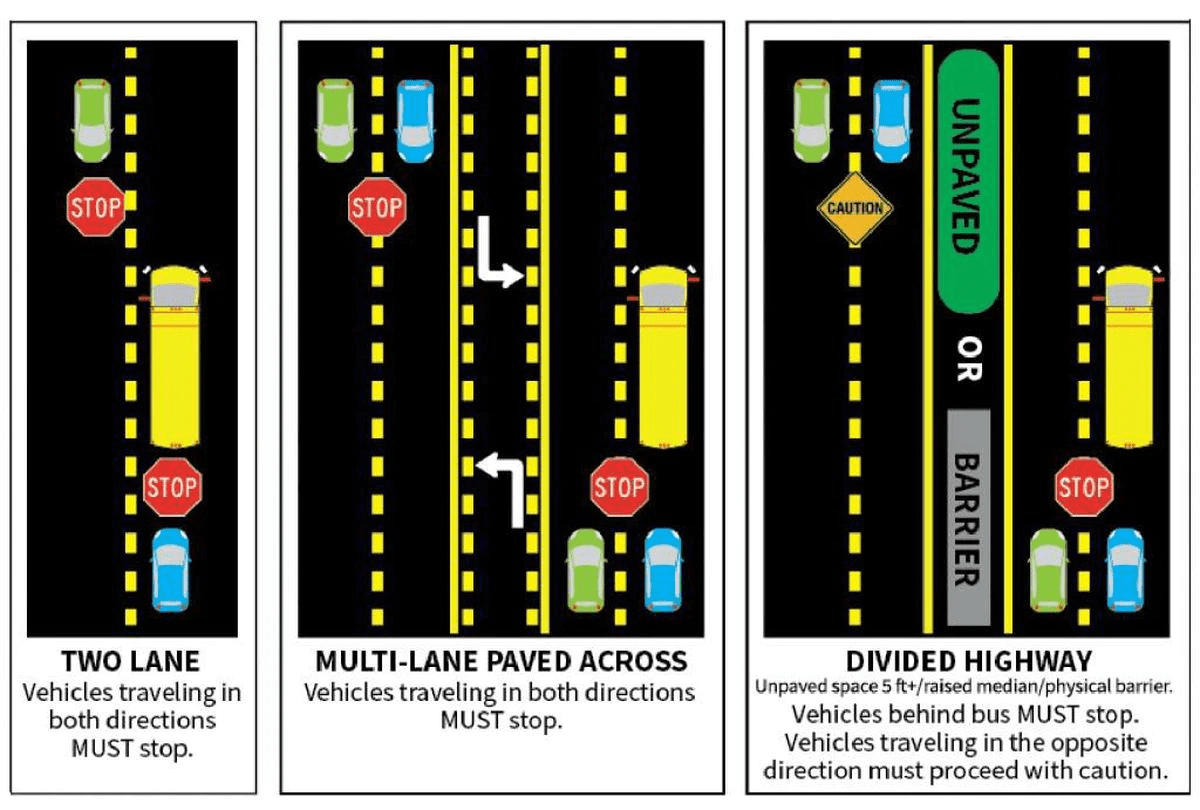 Spotting the signs: When to stop for school buses
Orlando Sentinel | Annabelle Sikes | August 10, 2021
With schools kicking back into gear it's important that drivers are aware of school bus safety rules in order to avoid traffic accidents and make sure this school year is smooth sailing.
Although vehicles have been required to stop for school buses that are stopping to pick up and drop off children since the buses were first created, the laws are constantly evolving to create a safer road for everyone involved.
According to the department of Florida Highway Safety and Motor Vehicles, the past few years have brought several notable changes in school bus safety laws. As of Jan. 1, 2021, the penalties for failure to stop for a school bus have doubled.
If a vehicle fails to stop for a school bus, the minimum of a $100 fine has now increased to $200. On top of the fine, if a second offense is committed in five years, the person's license will be suspended for up to one year. If a vehicle chooses to attempt to pass the side of the bus where the children exit and a stop sign signal is displayed, the fine increases from a minimum of $200 to $400. A person risks their license being suspended for up to two years if this offense is repeated twice in five years.
It is important to note that vehicles traveling the opposite direction must also be aware of school bus stoppings. All drivers moving in either direction on a two-way street or highway must stop. However, if the highway is divided by a raised barrier or an unpaved median, not including painted lines or pavement markings, of at least 5 feet wide, vehicles do not have to stop if going in the opposite direction of the bus.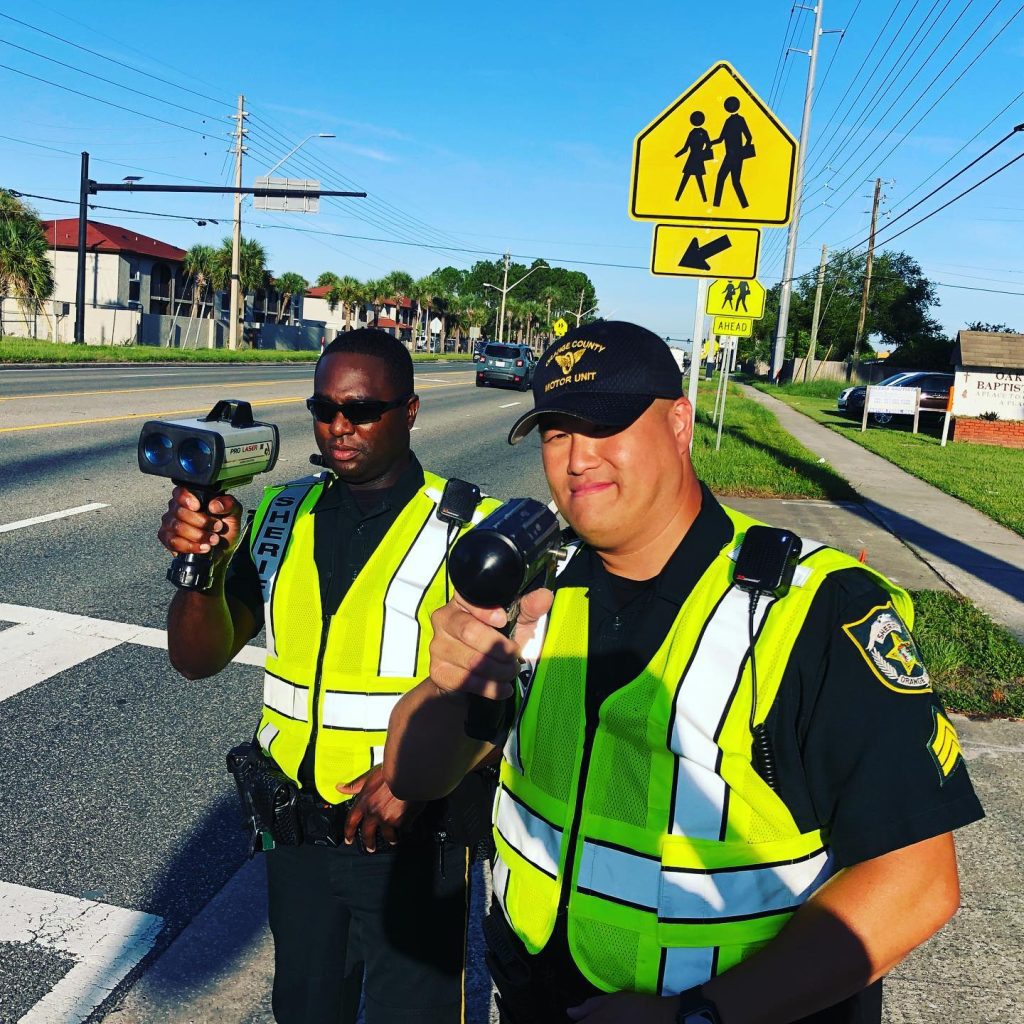 The Orange County Sheriff's Office posted a reminder of traffic related school safety laws on their Facebook Tuesday morning, the first day of classes.
"Speeding in a school zone. Texting in a school zone. Passing a school bus when the stop sign is out. All can result in a traffic citation. It's the first day of school in Orange County, and OCSO deputies are out enforcing traffic laws."
The Marion County Sheriff's Office also got involved by posted a video on Facebook citing the laws that should be followed by motorists when interacting with school buses, hosted by "Coach Juan," that has already received over 8,000 views.
"Remember citizens, our future is riding on those buses. Let's make sure to protect them and other drivers on the road," he said.
It is no wonder that the FLHSMV, OSCO, and other departments are taking school traffic safety laws so seriously, especially with the number of traffic related accidents Florida has tragically witnessed in the past few years.
According to National Safety Council (NSC) data from the National Highway Traffic Safety Administration (NHTSA), in 2019 school bus-related crashes killed 109 people nationwide with 13,000 injured. Florida accounted for seven of those deaths and 6% of the school bus-related crashes nationwide. In a five year total from 2015 through 2019, there have been 562 school bus-related crashes nationwide.
Some of the most recent incidents in the area include a crash in 2019 which resulted in minor injuries for six students, a DeLand crash in 2020 which resulted in three injuries, and a North Weeki Wachee crash resulting in the death of a driver and injured six students.
The FLHSMV also cites several other school-related traffic laws including The Wireless Communications While Driving Law which became effective Oct. 1, 2019 and "prohibits the use of a wireless communications device in a handheld manner while driving in a designated school crossing, school zone, or active work zone area," according to the FLHSMV website. Violators included in these traffic law breaks can face a minimum fine of $60 as well as 3 points on their driver's license.
The Cameron Mayhew Act created on July 1, 2017 is also noteworthy as it "increases the minimum penalty for drivers who illegally pass a stopped school bus, resulting in the injury or death of another person." Penalties for this violation include a $1,500 fine, six points on your driver's license, suspension of your driver's license for a minimum of one year, participating in victim impact panel sessions and even community service hours in trauma centers.
However, drivers can easily avoid accidents with the use of a few helpful tips.
Motorists should be alert and watch for children at all times, especially in areas where children are present in school zones and residential areas. Motorists should pay attention to lower speed zones, watch for and obey road and school crossing guard signals, stop when approaching a school bus that is stopped with its red lights flashing and STOP arms extended and more.
Parents and children should arrive early to bus stops, wait in a safe place away from the road, wait for the driver's signal that it is safe to cross the road or board the bus, look both ways before crossing the street and more.
For a complete list of guidelines visit the official Florida Driver License Handbook.