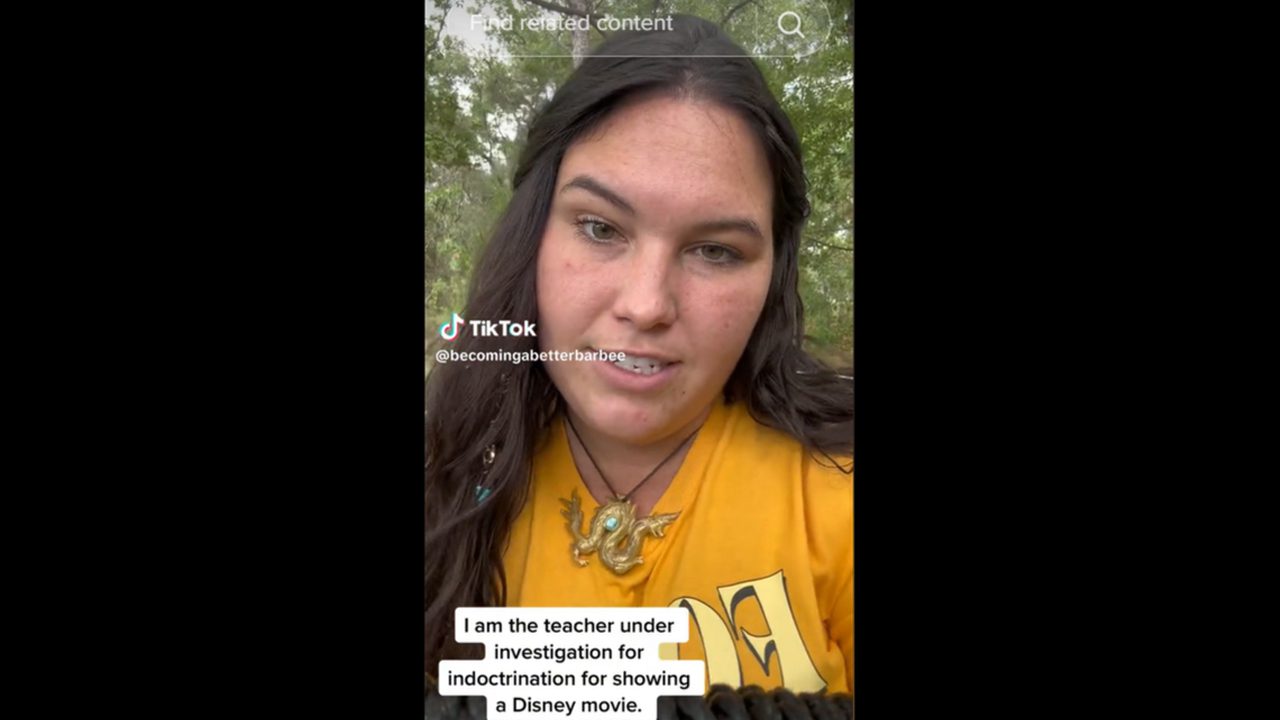 State may question Florida students who watched Disney film with gay character in class
Miami Herald | By Sommer Brugal | May 16, 2023
The Florida Department of Education could visit a K-8 school in Hernando County as early as Wednesday as part of an ongoing investigation into a fifth-grade teacher's decision to show a Disney movie featuring a gay character in her classroom.
A letter sent home to parents Friday and obtained by the Miami Herald indicated a representative from the Office of Professional Practices of the state's education department "will be on campus on or about Wednesday, May 17, 2023." If the parent has no objection, the representative "may interview your daughter/son in connection with an investigation of a Florida certified educator," the letter read.
Karen Jordan, public information officer for the Hernando School District, confirmed the letter was sent home to parents and said the school administration "was made aware of the visit last week." Jordan did not confirm if the visit would occur Wednesday or at a later date.
Winding Waters K-8 has made national headlines in recent days over teacher Jenna Barbee's decision to play the 2022 movie "Strange World" — which features Disney's first character who is out and gay, and is rated PG — and the Department of Education's decision to investigate her after a school board member allegedly reported the incident.
The story was first reported Sunday by the Tallahassee Democrat.
The expected visit would be the first time a department official is to visit the school since the investigation's onset. On Monday, the department confirmed no one from the state had visited the school, "nor has contacted any students" about the movie. Barbee, however, said some students last week were questioned about the event by school administration.
Earlier this month during a school board meeting, Barbee accused Hernando County School Board member Shannon Rodriguez for reporting her to the department. Rodriguez's daughter is in Barbee's class, as reported by the Democrat.
Since then, Barbee has spoken publicly about the incident and defended her decision, arguing the movie was related to her students' science lessons and did not have sexually inappropriate content — now a polarizing political issue in the state.
The Parental Rights in Education Act, passed last year and known by critics as "Don't Say Gay," prohibits educators from teaching about gender and sexual identity in kindergarten through third grade, and in older grades in cases when the lessons are deemed to be not "age appropriate."
Educators, however, have routinely expressed concern about the law's vague wording and the subjectivity of deciding what is considered age appropriate.
"Nobody in my class, including myself, thought anything of the little bit of LGBTQ [topics] going on with that one main character" and the supporting character, Barbee told the Herald Monday. "Because of this, my students are [questioning] why this is such a big deal."
Long before the investigation, Barbee said some of her students have told her they are part of the LGBTQ community. Now, she said, they are seeing their teacher is "under all this fire" for choosing the movie.
Even parents have expressed confusion over the fallout, she said.
After the incident, parents were notified in a separate letter last week about the movie selection. In response, some parents asked "why it mattered," while others expressed sympathy for the incident becoming "such a big deal," Barbee said.
"The reason I didn't think anything of it is because I have a progressive classroom and not from anything I did," she said. "That's just the environment that has been created over the year. To me, it was nothing. To them it was nothing. Now it's something big."
Barbee has no plans to return to the classroom next year. She had already submitted her resignation before the incident occurred, she told the Herald.
The investigation comes as Gov. Ron DeSantis and GOP lawmakers continue to overhaul public education in the state, including expanding the Parental Rights in Education law. It now prohibits instruction on gender and sexual identity through eighth grade and restricts the way teachers and students can use their preferred pronouns in school.
On Monday, DeSantis also signed three bills that will bring major changes to Florida's colleges and universities.
Among them is a law that restricts certain topics from being taught in general education courses, the lower-level classes that all students must take for their degrees, expands the hiring and firing powers of political appointees on university boards and presidents, limits protections for tenured faculty members and prohibits spending related to diversity, equity and inclusion programs beyond what is required by accreditors.
He also signed a bill that prohibits schools from requiring students and staff to fill out diversity statements, which the governor's office described as "woke litmus tests."