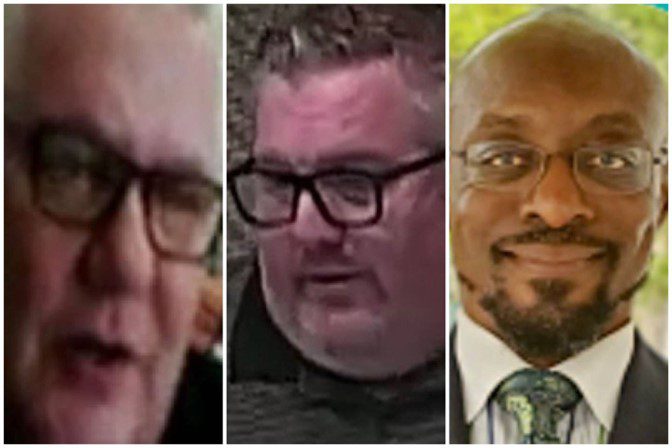 State orders audit of Broward schools giving 3 employees $237,000 in exit pay
South Florida Sun-Sentinel | By Scott Travis | November 2, 2022
The state has ordered the Broward school district to investigate whether it violated state law by giving $237,000 in separation payments to three administrators forced out by Superintendent Vickie Cartwright.
Cartwright and School Board Chairman Torey Alston received a letter Friday from the state Department of Education's inspector general's office directing the district to respond by Nov. 28 to a complaint of possible waste and overpayment.
The complaint, filed Sept. 30 by Pompano Beach resident Beatrice Balboa, is based on a South Florida Sun Sentinel article that same day that revealed that three former administrators received payouts that were much larger than the state usually allows for severance pay.
"The complaint alleged concerns of waste related to the administrators receiving payouts ranging from 19-39 weeks instead of the six weeks of pay permissible by state law," Amanda Mora, an investigator with the department's inspector general's office, wrote to Cartwright and Alston.
Chief of Staff Jeff Moquin was approved to get $100,000, or more than 26 weeks of pay, after he leaves the district next month. David Watkins, former director of school climate and diversity, is being paid $93,500, equal to about 39 weeks' salary. Ronald Morgan, former assistant chief building official, is getting $43,500, equal to 19 weeks of pay.
Alston has asked Chief Auditor Joris Jabouin to handle the review. Jabouin typically contracts with outside accounting firms on matters that the state asks the district to review.
"The determination of the potential scope and the assignment of this project is in process and is not yet final," district spokesman John Sullivan said.
Complaints to the education department's inspector general must be forwarded to the school district for review, according to state law. The inspector general will investigate if the school district is "unwilling or unable to address substantiated allegations," according to state statute.
Balboa, the complainant, is an 82-year-old resident who has sent numerous emails of concern about the school district to the School Board and state agencies, usually after reading about a controversy in the Sun Sentinel. Her emails often contain such subject lines as "shocking," "horrifying" and "extremely ultra concerns."
Balboa told state officials in her recent complaint about the separation payments she was also outraged by findings of widespread waste and mismanagement identified by a recent statewide grand jury report.
"To say that I am horrified and disappointed with the ongoing alleged inner workings of the Broward County Public School system is an extreme understatement," she wrote.
The payouts to the three administrators have been highly contentious and have been used by some board members to try to fire Cartwright and General Counsel Marylin Batista.
The payments came after Tim Hay, director of the Department of Education's Office of Safe Schools, asked Cartwright to take action against employees who were named negatively in the grand jury report but were still working in the district. Gov. Ron DeSantis used the same report to suspend and replace four School Board members.
Cartwright said she was under pressure from the state and board to act quickly, so she consulted with Batista and negotiated settlements where the three administrators would agree to leave without filing legal action against the district. The agreements also include non-disparagement clauses.
Employees are allowed to receive up to 20 weeks of severance if their contracts allow it. But the employment contracts for the three employees made no mention of severance, and in those cases, the state limits payments to six weeks of their salaries.
Joris Jabouin, Broward schools chief auditor, speaks to the School Board Oct. 25. (BECON / screen grab)
Severance is defined in state statutes as "the actual or constructive compensation, including salary, benefits, or perquisites, for employment services yet to be rendered which is provided to an employee who has recently been or is about to be terminated."
In an Oct. 4 meeting, Batista insisted the payouts were not severance but "separation agreements" meant to settle potential litigation. But reports from the Auditor General's office have defined similar agreements involving other government agencies as severance.
A November 2021 audit of Polk State College found that a former employee received 20 weeks of pay, when it should have been capped at six weeks.
"College personnel indicated that the negotiated settlement was made with the employee to resign from his contract," the Polk audit stated. "Notwithstanding, the amount exceeded the statutory limit for severance pay and violated State law."
Alston was particularly upset that Cartwright didn't inform the board about the agreements, listing that among 15 concerns in a document that was used to discuss whether to fire Cartwright at a recent meeting. The agreements were first reported by the Sun Sentinel and several board members said they never received copies.
"The decision to bypass the board was poor judgment by our appointed officials," Alston said in a recent meeting. "As board chair, I never had any details on those agreements. As board chair, I have to read the Sun Sentinel to get an update."
Cartwright barely escaped being fired at the Oct. 25 meeting and was given 90 days to improve in a number of areas. The School Board meets again at 9 a.m. Friday.