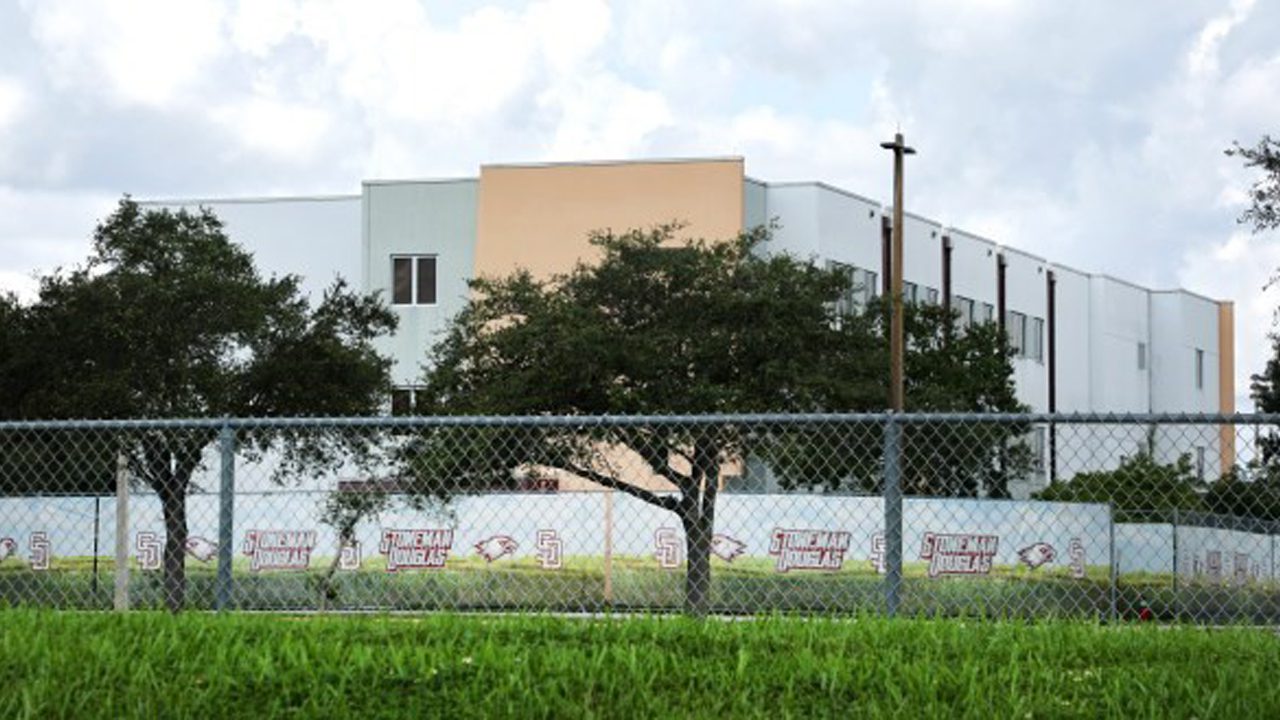 Stoneman Douglas building, site of Parkland shooting, will be demolished next summer
South Florida Sun Sentinel | By Lisa J. Huriash | September 21, 2023
The 1200 building at Marjory Stoneman Douglas High, where the Parkland school shooting happened in 2018, will be demolished next summer.
District officials made the announcement Thursday afternoon. The intent is to get the area cleared before students return to school in August.
While it "hasn't been hashed out," likely plans for the spot include some type of memorial, said schools spokesman John Sullivan.
In preparation for the demolition, crews will clean and clear the building, adhering to state and the Environmental Protection Agency's landfill disposal regulations, he said.
The 1200 building is where a shooter murdered 17 students and staff, and wounded another 17 on Valentine's Day 2018.
The school shooter was sentenced to life in prison in November, a month after a jury rejected a death sentence for him.
Although there was community concern that the building stood for as long as it did, prosecutors said they needed to preserve the crime scene: During the trial against shooter Nikolas Cruz last year, jurors retraced his steps through the building.
School Board Member Debbi Hixon, whose husband was among those killed, was ready to see the building taken down once classes for this current year are over.
"I don't live in Parkland so I don't see the building every day, but it is triggering," she said Thursday. "When I go, I have to put myself in a certain mindset to be able to go there."
"It's one more way to move forward in the healing process," she said. The building now "brings memories you would not have to bring to the forefront of your mind."