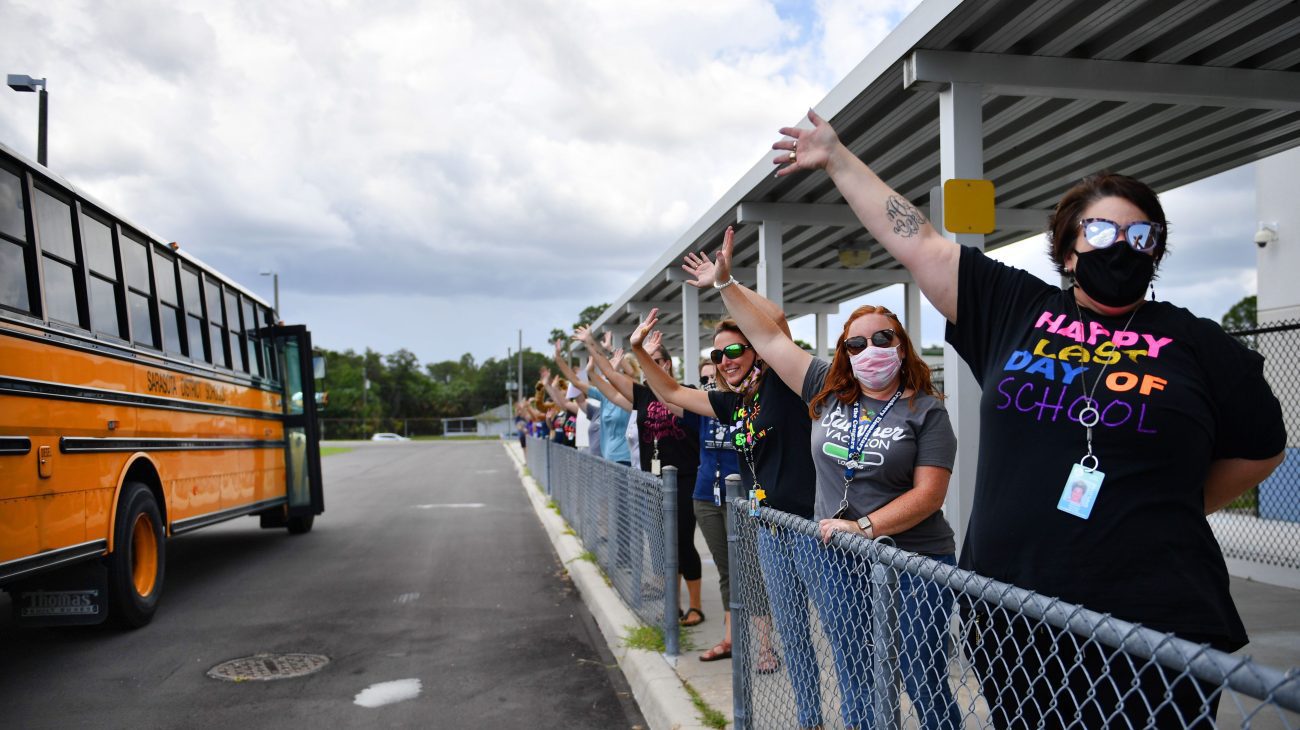 The debate goes on: Sarasota school district, teachers union remain at odds in contract talks
Sarasota Herald-Tribune | By Ryan McKinnon | November 30, 2021
Teachers union leaders remain at odds with Sarasota County School District officials, as the two sides try to work out a contract for the district's thousands of instructional employees and support staff.
Union officials are threatening to begin picketing and took great offense at district Chief Operations Officer Jody Dumas telling employees that Sarasota's school leaders were offering unprecedented sums of money to fund employee raises.
In an email over Thanksgiving break, Dumas told staff that the district offered to steer $21 million toward staff raises.
"This amount, offered to the instructional and classified units, is nearly double the amount of any raise in the history of Sarasota County Schools," Dumas wrote.
SC/TA Executive Director Barry Dubin was apoplectic, though not at a loss for words, over Dumas' assertion, which Dubin described as "absolute and complete rubbish."
"For reasons known only to them, management chose to intrude on your Thanksgiving recess by sharing a propaganda piece meant to turn you against your own bargaining team," Dubin wrote in an email to staff on Monday.
Dumas focused on the dollar amount of the proposed salary increase, which at $21 million, he said, is nearly double last year's figure of $11.3 million in raises.
Dubin said the more relevant figure is the percentage raise. Based on the average teacher salary in Sarasota being $61,640 (compared to the statewide average of $51,166), the district's proposed raises come out to a 4% raise for teachers on the performance track rated highly effective and a 3% raise for all other teachers.
"While people may have different opinions about whether that represents a fair proposal, it is clearly not 'nearly double the amount of any raise in the history of the Sarasota County Schools,'" Dubin wrote, quoting from Dumas' previous email.
Under the district's proposal, the largest percentage pay increases would go to non-instructional hourly positions, where vacancies have plagued districts across the country. The district is proposing a $2 an hour raise across the board, which for entry-level employees could come out to a 16% increase (going from $12.36 to $14.36 per hour).
Dumas said this is both to work toward meeting a new state constitutionally mandated $15 per hour minimum wage that will go into effect in 2026, and to recruit and retain tough-to-fill positions, including bus drivers, food service workers and custodial staff.
Overall, pay raises for hourly classified staff will range from 5.26% to 16.68%, Dumas wrote in an email.
The district's proposal would raise starting teacher salaries from $47,500 to $49,375 (a 3.95% increase).
The district has two pay tracks for teachers: The performance salary schedule, which all teachers hired since 2011 are on, and the grandfathered track, which teachers who had been with the district prior to 2011 could opt to remain on if they wanted to retain tenure status.
The district's offer would give teachers on the performance pay schedule rated "highly effective" on last year's evaluation a $2,500 raise. All teachers on the grandfathered schedule, plus any teacher who did not earn a "highly effective" would receive $1,875 pay raise.
Dumas said Monday that the raises for instructional staff were not dramatically higher than in previous years.
"As far as offering a generous raise, for instructional it totals to less than an additional 1% increase from the last few years," Dumas said.
A handful of specialty positions on the instructional side, including speech and language pathologists, and occupational and physical therapists, would receive higher raises than teachers. Dumas said these positions can make far more in private practice, so the district is trying to remain competitive.
Talks will continue this week.