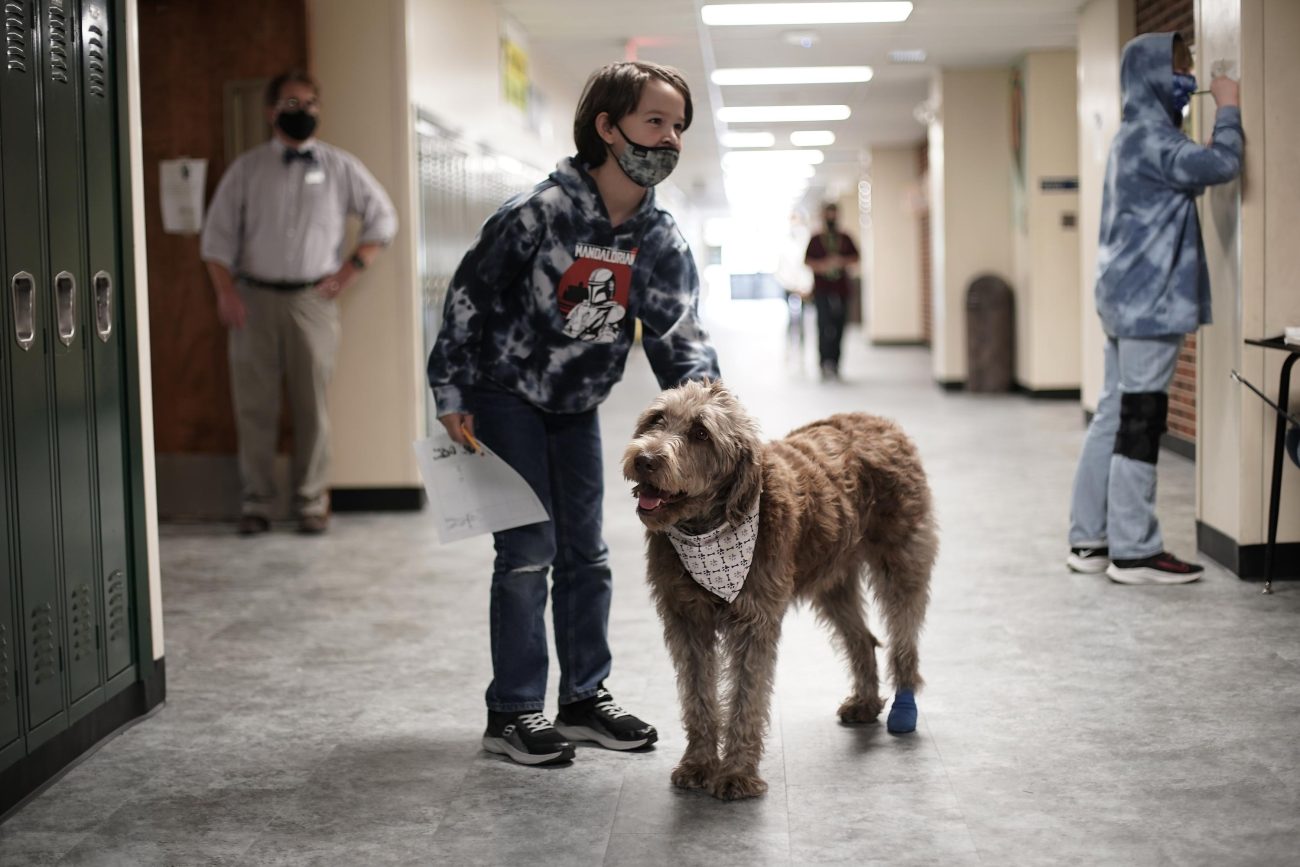 With U.S. Aid Money, Schools Put a Bigger Focus on Mental Health
Education Week | By The Associated Press | November 11, 2021
Chicago , Ill. –
In Kansas City, Kansas, educators are opening an after-school mental health clinic staffed with school counselors and social workers. Schools in Paterson, New Jersey, have set up social emotional learning teams to identify students dealing with crises. Chicago is staffing up "care teams" with the mission of helping struggling students on its 500-plus campuses.
With a windfall of federal coronavirus relief money at hand, schools across the U.S. are using portions to quickly expand their capacity to address students' struggles with mental health.
While school districts have broad latitude on how to spend the aid money, the urgency of the problem has been driven home by absenteeism, behavioral issues, and quieter signs of distress as many students have returned to school buildings this fall for the first time since the coronavirus pandemic hit.
For some school systems, the money has boosted long-standing work to help students cope with trauma. Others have launched new efforts to screen, counsel and treat students. All told, the investments put public schools more than ever at the center of efforts to attend to students' overall well-being.
"In the last recession, with the last big chunk of recovery money, this conversation wasn't happening," said Amanda Fitzgerald, the assistant director of the American School Counselor Association. "Now, the tone across the country is very focused on the well-being of students."
Last month, three major pediatric groups said the state of children's mental health should be considered a national emergency. The U.S. Education Department has pointed to the distribution of the relief money as an opportunity to rethink how schools provide mental health support. Mental well-being, Education Secretary Miguel Cardona has said, needs to be the foundation for the recovery from the pandemic.
The pandemic relief to schools totals $190 billion, more than four times the amount the Education Department typically spends on K-12 schools annually. Mental health investments have gone into staff training, wellness screenings and curriculum dedicated to social-emotional learning.