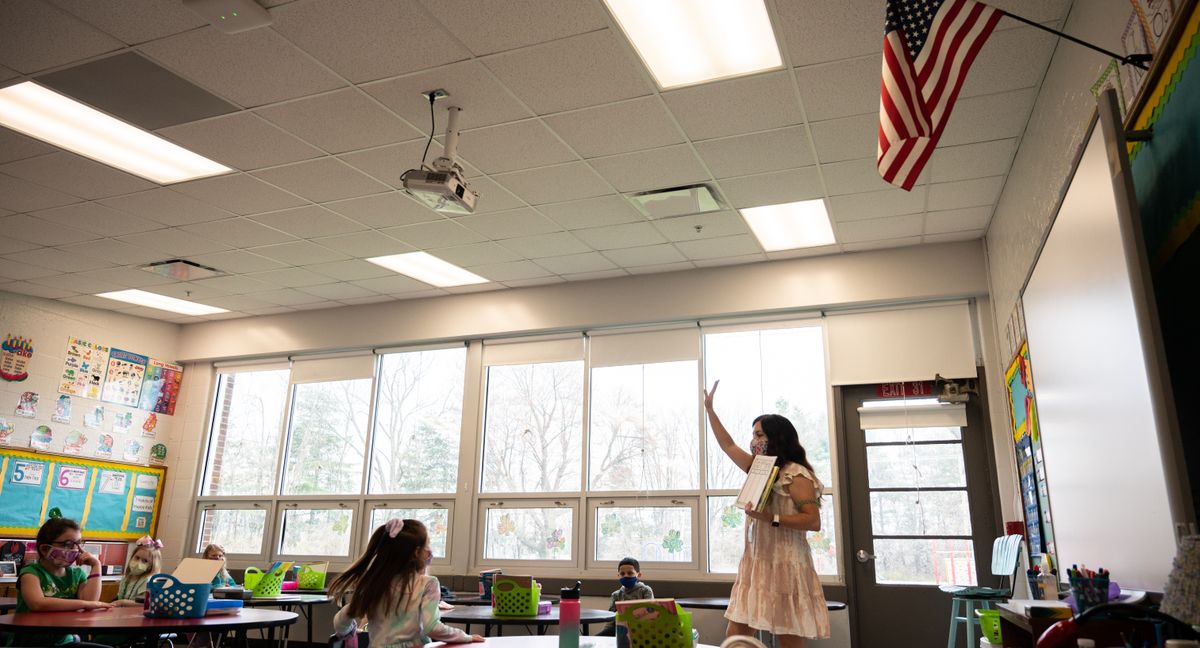 NCES: Over half of school leaders report feeling understaffed
K-12 DIVE | By Naaz Modan | September 27, 2022
Dive Brief:
Over half of public school leaders — 53% — reported feeling their schools were understaffed entering the 2022-23 school year, according to a survey of 904 schools released by the U.S. Department of Education's National Center for Education Statistics on Tuesday.
The top reported hiring challenges entering the new school year included too few applicants, lack of qualified candidates, and inadequate salary and benefits. The top five understaffed positions were special education teachers, transportation staff, custodial staff, mental health professionals and general elementary teachers.
However, schools found it slightly less difficult to hire these teaching and non-teaching staff than originally anticipated in June 2022. For example, 86% of public schools that had at least one vacancy anticipated it would be difficult hiring special education staff. However, 78% actually reported difficulty in hiring special education staff in August 2022.
Dive Insight:
Since the COVID-19 pandemic's strain on the teaching workforce, there have been multiple reports suggesting schools are having a difficult time recruiting and retaining staff at every level of the education system.
According to an earlier survey also released by NCES in August, some 62% of respondents said inability to fill vacant positions became a greater concern in the 2021-22 school year. High poverty schools, schools with 75% or more minority students, and city schools all anticipated a higher number of teaching vacancies than other schools for the 2022-23 school year.
However, some education finance experts have warned the increased number of school job vacancies partly reflect new positions created with the availability of historic federal funding levels rather than a mass exodus of teachers from their posts.
But the latest NCES survey shows only 20% of schools reporting they were understaffed prior to the start of the pandemic. NCES said it does not have a baseline of openings prior to the pandemic to compare new numbers to.
"But we did ask the principles to think back prior to the pandemic, to compare the current stuff and to what they had experienced prior," said Chris Chapman, statistician for NCES, in a press briefing. "And then what we do consistently see is that where there are challenges — both during and before the pandemic — tended to be heavily represented in the special education teaching fields."
Separate data suggests while employment in the private sector and in public higher education has fully recovered, employment in public K-12 schools falls somewhere in between. In July, it was down 3.7% from where it was pre-pandemic, according to an August update by Chad Aldeman, policy director at Georgetown University's Edunomics Lab.
That's despite adding 27,000 jobs in public K-12 that month.
Meanwhile, school hiring rates are also up, the same update showed. "Schools are hiring in large numbers, but they'd like to hire even more," said Aldeman in his update. "Job openings continue to outpace the number of new hires."
A survey released earlier this month by AASA, the School Superintendents Association, showed that out of 910 responses from district leaders, nearly 85% said the educator shortage is being driven by a scarcity of applicants.
Alderman, along with many others, have suggested districts must be "aggressive and creative" to recruit and retain employees in critical shortage areas.