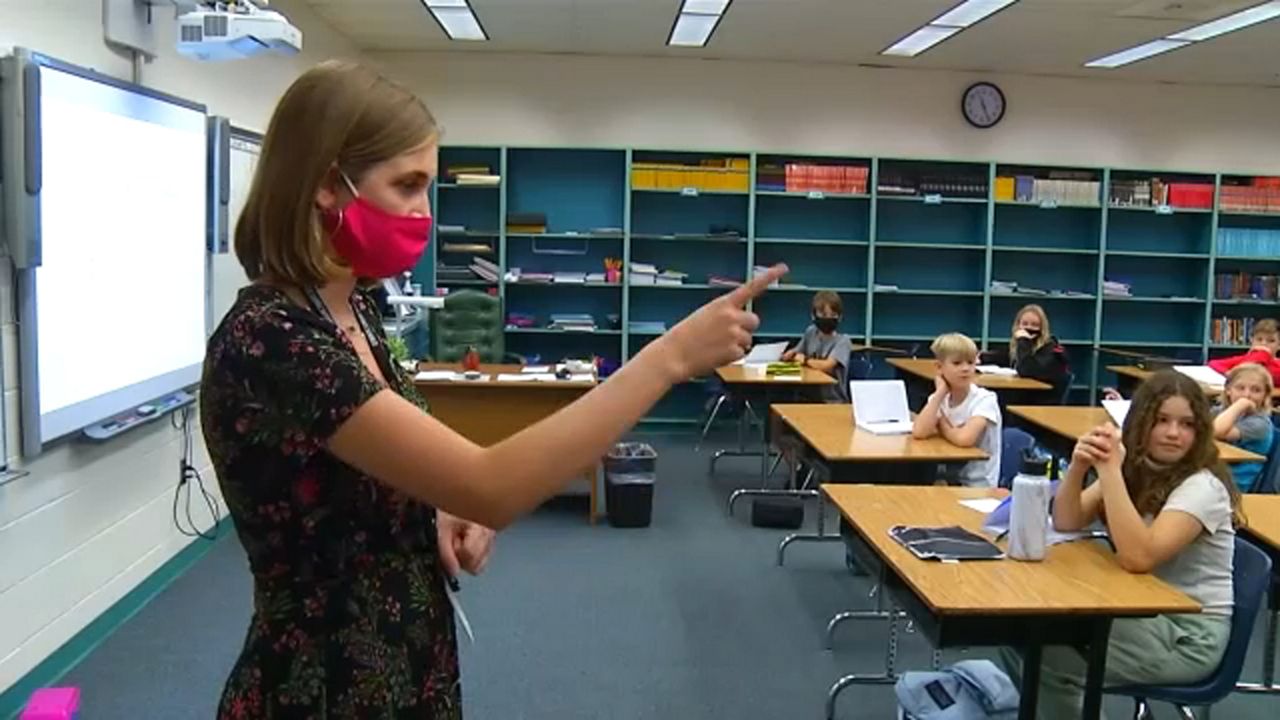 A+ Teacher: Carwise Middle School teacher boosts students' confidence
Bay News 9 | By Melissa Eichman | August 24, 2021
PALM HARBOR, Fla. — Katelyn Izzo started her career during the pandemic and the Carwise Middle School teacher prides herself in giving her students confidence they can take outside the classroom.
Recently in Izzo's Language Arts class, the lesson was about collaboration and communication, she asked the class to find words to describe their personality. We asked her the same question.
---
What You Need To Know
Katelyn Izzo teaches at Carwise Middle School in Palm Harbor
More A+ Teacher headlines
---
"One of them would be definitely persistent," said Izzo. "I think that with my first year of teaching I learned how to be persistent and being creative, I'm also very organized, I'm very big on organization."
Izzo says it's important to connect with her students.
"It was really important to me to build those relationships being able to make them feel comfortable that was like the most important thing for me is building that community," said Izzo.

Building a connection, building confidence.
"Feeling confident and feeling comfortable being able to have a safe space but also feeling like they're ready to achieve anything," said Izzo.

This teacher is honored to be recognized for her achievements so early in her career.
"It means that I'm doing my job right," said Izzo. "That I'm being there for my students that I'm making sure that I'm making those connections and impacting other people."

She's making an impact while carrying on a family tradition of teaching.
"This is just something that I knew I wanted to do, I've always liked working with kids," said Izzo.