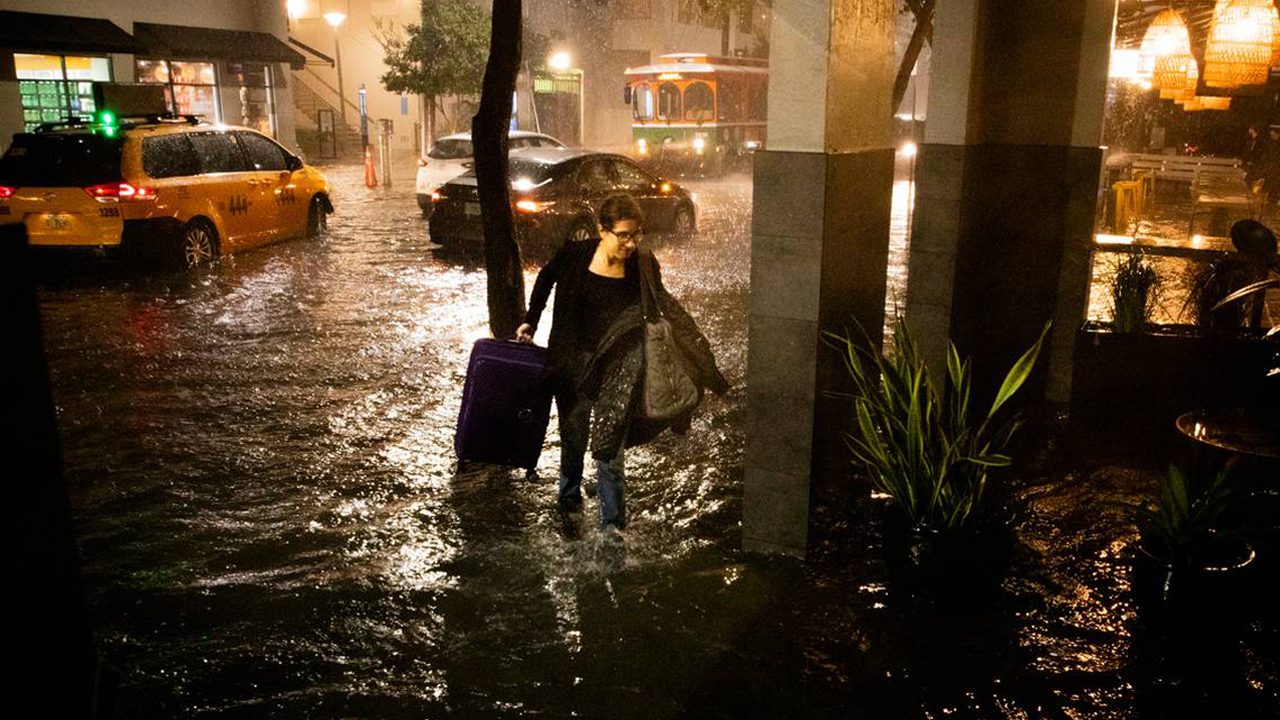 Broward Schools to reopen Friday: 'Nothing so significant we can't fix in 24 hours'
Miami Herald | By Jimena Tavel | November 16, 2023
Broward County public schools will reopen on Friday after a storm that hung over South Florida for more than a day led district officials to cancel classes on Thursday.
"We've got some damages, but nothing so significant that we can't fix in the next 24 hours," Superintendent Peter Licata said Thursday at a noon press conference from the Kathleen C. Wright Administration Center in Downtown Fort Lauderdale.
About three schools didn't have power, he said. The cafeteria at C. Robert Markham Elementary in Pompano Beach flooded, as well as the parking lots at Piper High in Sunrise and Northeast High in Oakland Park. Rainwater also got into the auditorium and flooded the fields at Western High in Davie. Some trees fell at North Side Elementary School in Fort Lauderdale.
Still, Licata said all schools will be accessible Friday morning, although some entrances will need to be re-routed. All school buses will be available to pick up students, after the district removed parts of its fleet from low-lying areas to avoid flooding on Wednesday night, he said.
As of noon Thursday, the district had also confirmed that about 75% of food service facilities would be ready to serve meals on Friday, and was working on backup meals just in case.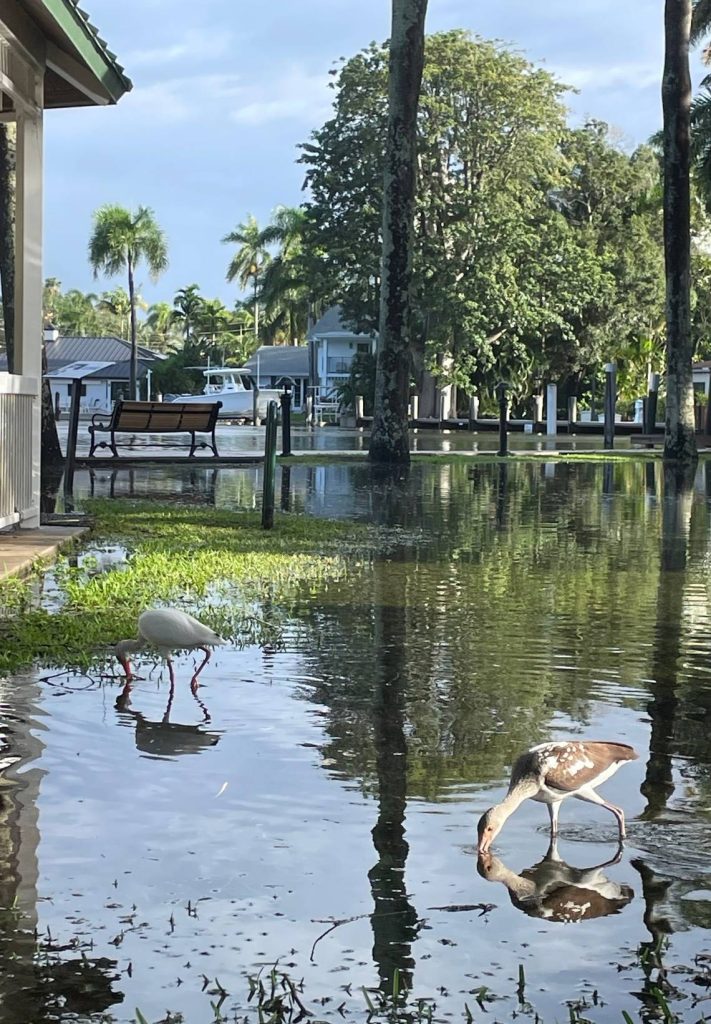 The ibis take advantage of the flooding at Lewis Landing Park in the Tarpon River neighborhood of Fort Lauderdale, Florida, on Thursday, Nov. 16, 2023. There was standing water in the small park as well as scattered road ponding and tree damage Thursday morning. Curtis Morgan cmorgan@miamiherald.com
The Broward school district canceled classes at about 9:30 p.m. Wednesday because of rainy weather that started Tuesday and intensified Wednesday, leading the National Weather Service to issue overnight flood watches for most areas in South Florida. The storm dumped up to 14 inches of rain in some parts of the region and brought gusts of wind as high as 75 mph in Miami Beach and Dania Beach.
"I can stand here and say no one was in harm's way this morning, and in our view the right call was to close down today to make sure that everyone was safe," he said.
Licata said that the school district waited to announce that classes were canceled until officials knew for sure they'd need to close.
MATIAS J. OCNER mocner@miamiherald.com
He called it a "gradual decision" that evolved as officials monitored the weather forecast.
"We waited as long as we could until we saw that there were going to be some problems this morning," he said. "At 7 it was too early to call."
Earlier this year, the Broward school district closed for two days, on April 13 and 14, because of chaos caused by a "rain bomb" that dropped nearly 26 inches in a 12-hour period in Fort Lauderdale. At the time, the district said the storm damage cost about $8 million.
On Thursday, Licata didn't provide a specific figure but said this time the damage wasn't as severe.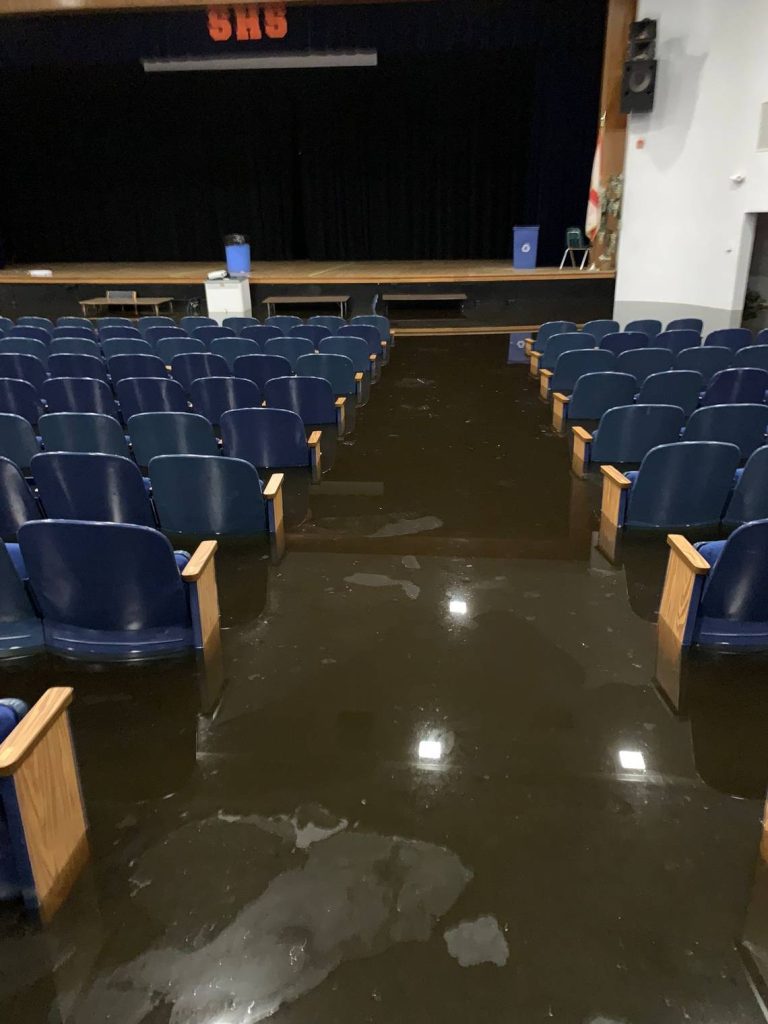 Damage left behind at Stranahan High School in Fort Lauderdale following historical rainfall on the week of April 12, 2023. Keyla Concepción Broward County Public Schools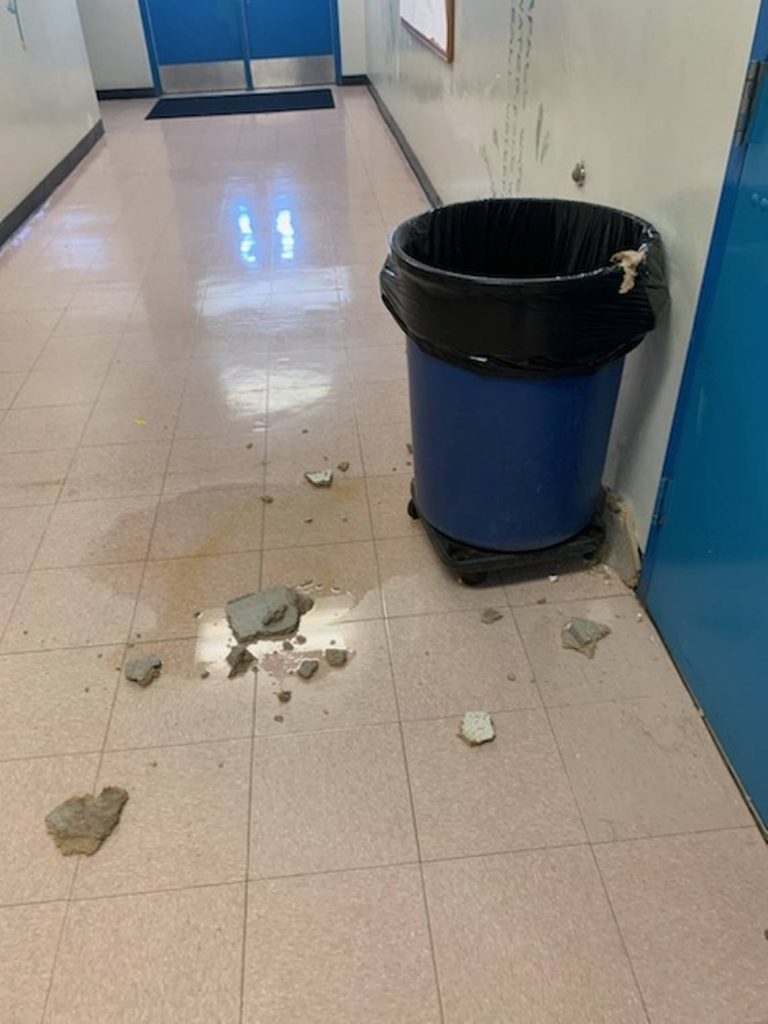 Damage left behind at Walker Elementary School in Fort Lauderdale following historical rainfall on the week of April 12, 2023. Keyla Concepción Broward County Public Schools