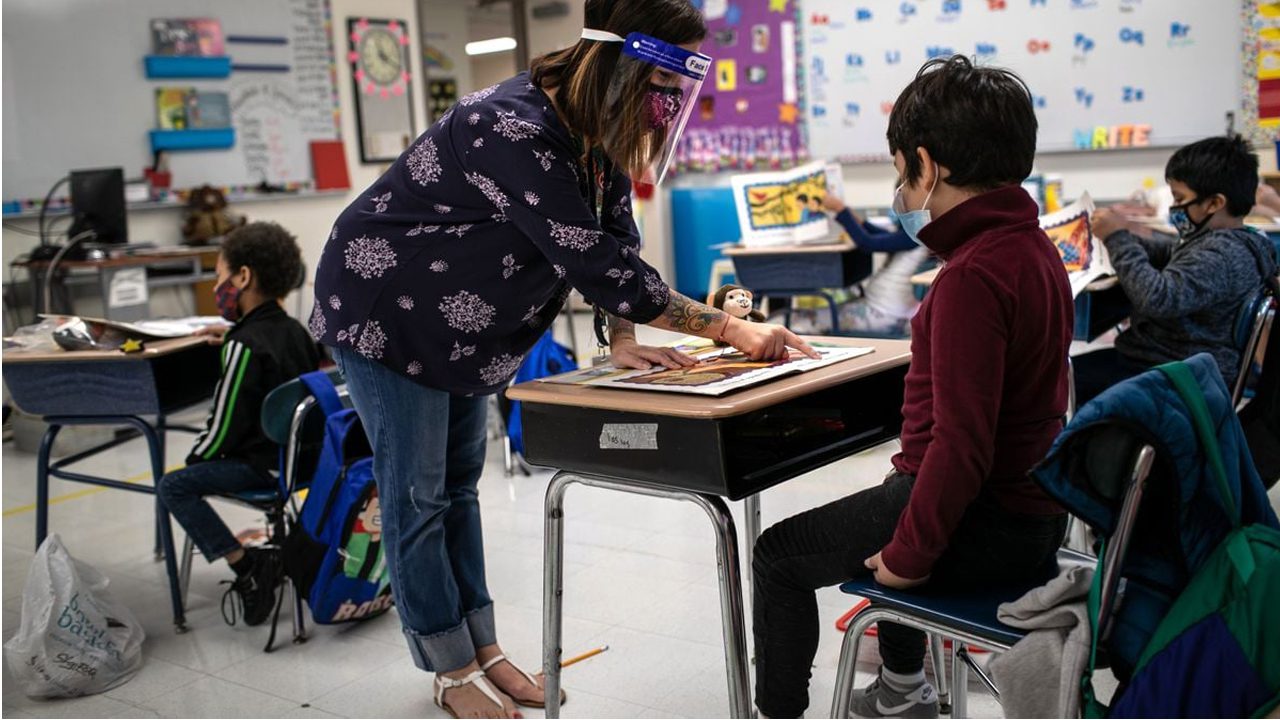 OCR data collection finds 'stark inequalities' in pre-K-12 education
Cautious analysis of the 2020-21 data is needed, given that 88% of schools had hybrid instruction, Education Department officials said.
K-12 Dive | By Kara Arundel | November 16, 2023
"Stark inequalities" persist in pre-K-12 education, with Black and Latino students having less access to STEM courses, and Black students and students with disabilities being overrepresented in discipline practices.
These are just two of the findings in national data from the 2020-21 school year released Wednesday from the U.S. Education Department's Civil Rights Data Collection, which is a mandatory survey of public schools conducted by the Office for Civil Rights. It is the first CRDC information release since the COVID-19 pandemic severely impacted pre-K-12 schooling. The most recent previous data collection came from the 2017-18 school year.
In a press call Wednesday, U.S. Education Secretary Miguel Cardona highlighted "unacceptable" disparities in access to math courses — particularly that calculus is offered in only 35% of schools with high enrollments of Black and Latino students, or where more than 75% of students are Black or Latino. That compares to calculus being offered at 54% of schools with low enrollments or less than 25% Black and Latino students.
"We spent years fighting COVID, but now we must fight complacency."

 Miguel Cardona
U.S. Education Secretary
Cardona also pointed to "serious inequities" in discipline rates. For instance, pre-K students served under the Individuals with Disabilities Education Act represented 24% of preschool enrollment — but 34% of preschool children with one or more out-of-school suspensions and 62% of preschool children who had been expelled.
"We spent years fighting COVID, but now we must fight complacency," Cardona said.
Likewise, Catherine Lhamon, assistant secretary for civil rights, said the findings "cry out for us to act."
"And I hope every school community will assess these data with the same rigor that we at the Office for Civil Rights do, and act to ensure full civil rights satisfaction for every student," Lhamon said.
The 2020-21 data contains information collected from 17,821 school districts and over 97,575 schools. The comprehensive datasets include information about student enrollment, access to courses, discipline practices, internet access, teacher certification, school climate factors, and school offenses, such as threats, physical attacks, robberies and sexual assaults.
The data is available at the school, district, state and national levels.
Education Department leaders cautioned against comparing the new data with previous years' datasets. When the information was collected during the 2020-21 school year, 88% of schools reported hybrid instruction — both in-person and online — at some point.
It was an "anomalous year in which schools grappled with a once-in-a-century pandemic that caused schools to adjust the way they provided students instruction," Lhamon said.
Even so, OCR reported that for the first time 100% of required data submitters sent and certified data. The Education Department plans to release additional data reports and snapshots on topics such as student access to courses and programs and data specific to English learners and students with disabilities.
OCR typically collects data for the CRDC biennially but paused collection during the pandemic. The next data collection is for this current school year.
Here's a closer look at some of the data collected.
Enrollment
Pre-K-12 enrollment dipped slightly between the 2017-18 and the 2020-21 school years, from 59.9 million students to 49.2 million.
The share of White students shrank slightly, from 46% in 2020-21 to 47.3% in 2017-18.
Pre-K-12 public school enrollment dipped slightly from 2017-18 to 2020-21
The 2020-21 data was collected as 88% of schools reported hybrid learning formats, which means data trends will be unique to the COVID-19 pandemic's impact that year.
In 2020-21, 28% of students identified as Hispanic or Latino, compared to 27.2% in 2017-18 and 15% as Black or African American, compared to 15.1% in 2017-18.
For 2020-21, students with disabilities, including those with individualized education programs and those served under Section 504, made up 17% of all student enrollment. English learners were 11% of all students enrolled.