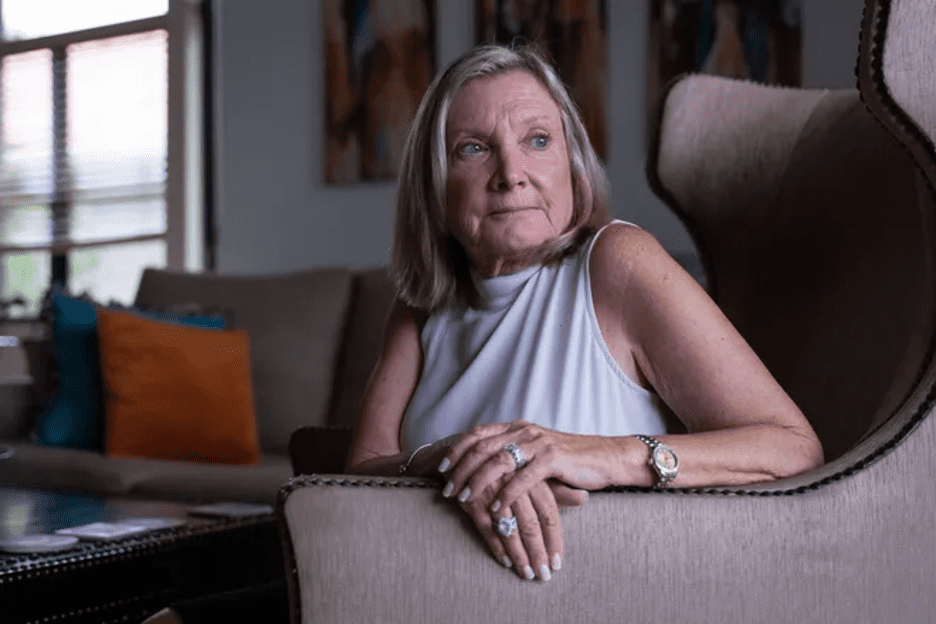 'Burnt at both ends': Why do Palm Beach County schools have 418 open teaching jobs?
Palm Beach Post | By Katherine Kokal | October 20, 2022
Cindi Adler, a teacher at Lake Worth Beach's South Grade Elementary, retired when school ended last May.
Although she gets to play mahjong and plan more trips to see her grandchildren in New Jersey, it wasn't the retirement the 65-year-old had planned.
She left teaching a year and a half earlier than she'd planned after she became eligible for Medicare.
More than that, she felt the profession had changed so much since she'd started teaching 21 years earlier. By May, she was burned out.
"It definitely is not as rewarding as it used to be," Adler said. "I looked at pension and my Social Security, and it was the same (as) I was making. I said, 'Why prolong it?' "
Adler's position at South Grade was open along with 417 others across the Palm Beach County School District as of Oct. 1, according to data from the district.
That's 70 more vacant teaching positions than schools had at this time last year and nearly 200 more than before the pandemic.
At least 145 of the district's roughly 180 campuses have positions they are trying to fill.
While district leaders have kicked recruiting into high gear, this year's shortage — and likely future shortages — i fueled by two things: Fewer students studying to become educators and teachers like Adler retiring early after years of immense political and pandemic-related pressure.
The district recorded 843 teacher resignations between April 1 and Oct. 1 this year — or 6.5% of the total teaching force of 12,786 employees.
That's up from 549 resignations during the same period in the 2019-20 school year before the pandemic began.
"We're getting burnt at both ends basically," said Justin Katz, president of the Classroom Teachers Association, the union that represents Palm Beach County teachers. "The level of attrition and resignation of career or short-term teachers has grown dramatically, and simultaneously the pool of future educators has shrunk."
Pre-career teachers: College reports drop in enrollment
At least one local college is seeing a drop in students pursuing education careers.
Palm Beach State College offers an associate's degree in education and a transition-to-teaching program. After students get their associate's degree, many go on to Florida Atlantic University to get their bachelor's degree.
But fewer students are enrolling in education classes.
"I have definitely seen a decline in enrollment over the last few years," said Susan Caldwell, associate dean of academic affairs on the school's Lake Worth Beach campus, as she looked at the number of classes offered in recent years.
In the 2012-13 school year, students enrolled in 1,575 education classes at the college. Enrollment numbers don't directly show the number of students because one student can enroll in several education classes.
But enrollment numbers show a disheartening trend for educators: Interest in education courses has decreased by 34% in the past decade. This year, there were just 1,026 enrollments in education courses.
Caldwell said one of the biggest reasons fewer people want to study education is the "mental stress" of the career.
"We've got COVID, and we've got politics setting limits on what teachers can teach. Teachers are undervalued, and we've got school safety (concerns)," she said.
Caldwell pointed out that the college saw its biggest drop in enrollment in education courses between 2017 and 2019 — before the pandemic began. She said educators have long been in the crosshairs of culture and politics.
"If you go back 10 years, we've always had political stuff going on," she said. "Politicians have always been involved. It's always been controversial."
One Palm Beach State student who's ready to take that on is Jaden Suckoo, 19, who started classes this fall.
Suckoo wants to teach reading and language arts to elementary students. He said he's ready to start his career, and he knows the stakes are high.
"Male teachers aren't as widespread, and there are not many male teachers of color," said Suckoo, who is Jamaican-American. "You're always under that microscope. You always have to make sure you're in tip-top shape."
He said he's talked to other students about the pressures teachers are facing. Suckoo, who graduated from Royal Palm Beach High School, said he's seen the Florida Legislature's influence on education over the past decade as a student in Palm Beach County public schools.
"The consensus is you keep your own personal values about political systems out of the classroom," he said. "We have to let kids make their own decisions."
Zach Welsh, 22, is also pursuing his associate's from Palm Beach State College. Growing up watching his mother teach at Gove Elementary in Belle Glade inspired him to pursue education and prepare for the challenges.
"A lot of teachers say the kids are the best part of the job, and I would agree with that," he said. "It's not only something that I'm really passionate about; it's important for me to do a job that is making a difference."
Welsh said he expects the bureaucracy of working in a school district to be difficult, and he's following the news of state legislators passing laws that restrict what teachers can say in class.
"Sometimes you have to work within the imperfect system and not let it wear you down," he said. "I'm going to say, 'No this is not right,' but I'm not going to let it trip me up."
Mid-career teachers: Early retirement, changing fields are options
Adler's retirement was one of 25 across the district as of Oct. 1.
That number of instructional retirements is down from pre-pandemic numbers — when 27 teachers had retired as of October 2019 and 35 retired as of October 2018.
While she said she's happy with her decision to retire early, Alder said there are things that might motivate her to work as a substitute teacher after a yearlong waiting period.
"I do miss teaching. I miss the kids, and I miss my friends that I taught with," she said. "Life is short and you don't know how long you have, and I am now able to spend this time with my husband."
Katz of the teachers union said he's alarmed but not surprised by the number of teachers leaving the field.
"The pay does not, for many people, make up anymore for the treatment," Katz said. "I guess that or the way that lawmakers and politicians degrade or speak negatively about teachers and public education. It's not worth it."
One of those teachers is likely to be Melissa Welden, who started studying for her master's of library science and information degree this fall so she can leave her teaching job of 19 years at Wynnebrook Elementary in West Palm Beach to work in the public library system.
"My plan had always been to do my entire 30 years as a teacher, and that has changed. I think I'm going to try to get out of this," she said of becoming a children's librarian. "It's scary that people are leaving and it's not a good thing, because society needs teachers."
Welden said that frustrations with the system, ever-changing new programs and standards and worsening student behavior are pushing her to leave the field.
"I have wanted to be a teacher since I was little, but the times are a lot different now," she said.
While she agreed that teachers should be paid better, it's not the top reason she's planning to leave.
"I'm paying to get a master's degree to make less money than I am now," she said. "I will be happier, and that is what matters."
Palm Beach County Schools with highest number of vacancies
Data from the school district show that five schools have the most vacancies this school year:
Lake Worth Middle — 18 openings
Royal Palm High — 14 openings
Congress Middle — 12 openings
Lake Worth and Forest Hill high schools — 11 openings
Principals at all of the schools declined to comment about the vacancies.
The number of vacancies at a school may not reflect conditions in classrooms: Schools may be used to operating with a certain number of open positions or be hiring new positions funded by COVID-relief money.
Enrollment, taken for the first time just 11 days into the school year, show Forest Hill High at 131% capacity with 2,412 students. Lake Worth High is at 97% capacity with 2,734 students, and Royal Palm Beach High is at 86% with 2,341 students.
Lake Worth Middle reported 86% capacity with 1,234 students and Congress Middle reported 66% capacity with 950 students.
Types of teaching jobs with highest number of empty positions
The most common vacancies this year are:
Exceptional student education teachers for varying ESE students — 48 openings
Exceptional student education teachers for autistic students — 26 openings
Kindergarten teachers — 20 openings
Elementary teachers — 16 openings
Middle school English teachers — 16 openings