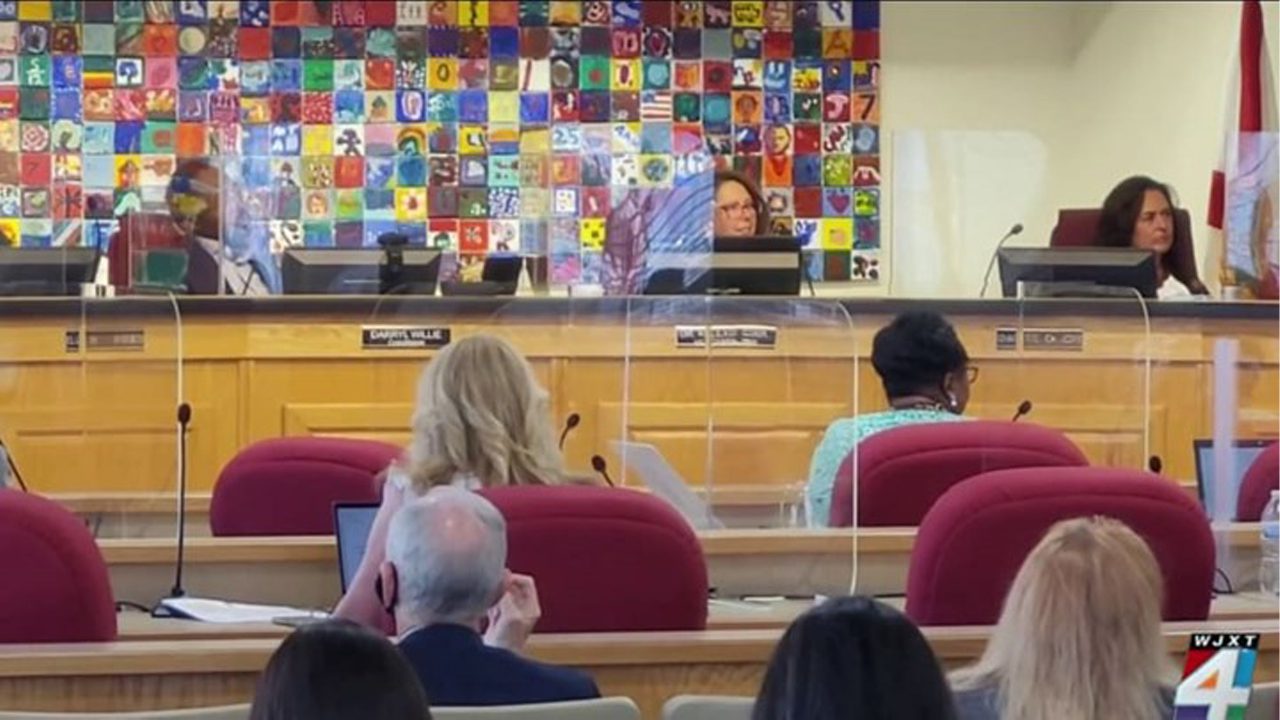 Duval County School Board discusses qualities they want to see in superintendent
Goal is to have next superintendent in place by Jan. 1
News4Jax |By Brianna Andrews and Anne Maxwell | September 19, 2023
JACKSONVILLE, Fla. – The Duval County School Board met Tuesday to discuss the search for a new superintendent for the first time since the job was posted online and opened for applications.
The Florida School Boards Association is leading the search for the district, but community input played a role in how the position is being advertised and determining who qualifies.
The application period closes on Oct. 13. There's been at least one applicant so far.
The position pay will pay between $275,000 and $350,000, according to the job posting.
The job description was shaped by input from public forums and a community survey.
Some of those qualifications include:
A Master's degree from an accredited university
At least 10 years of leadership experience
And having worked in a leadership role in a school district with about 25,000 students or more
The personal qualities of the ideal candidate took center stage in a workshop discussion Tuesday.
"This list is based on input from the community forums," Bill Vogel a consultant, said. "It's based on information from the survey."
Last week, the district shared results from the survey. More than 3,600 people participated, and the survey showed people want a superintendent with integrity and a background in education who can lead a diverse district.
Most people who participated in the survey said they were a parent or guardian. The school board also took input at public forums.
"They're looking for someone who is a good listener, who can solve problems," said Andrea Messina, CEO of the Florida School Boards Association. "It is very clear to me that they are looking for someone who has proven demonstrable success in a large urban district."
The FASB boiled down thousands of datapoints from community input into a list of desired qualities, including categories of personal leadership, working relationship, instructional leadership, fiscal responsibility and business operations, and safe and orderly environment.
The results of the survey showed the district's biggest strength is its diversity, and the biggest weakness is transportation, followed by issues involving hiring and keeping good teachers.
The survey respondents also said they want a superintendent who builds trust and respect, motivates staff and students, and leads with humility.
The board hopes to have a permanent superintendent in place by January after the early retirement of Dr. Diana Greene in July. Dr. Dana Kriznar is currently serving as interim superintendent.
Now that the job has been posted, the School Board's timeline for the process is:
Oct. 13: Advertisements close. (Midnight)
Oct. 18: Semifinalists will be selected
Nov. 16-17: More interviews with 3-4 finalists
Nov. 21: New superintendent selected
The job posting is set to come down in less than a month. The goal is to have the next superintendent in place by January 1.