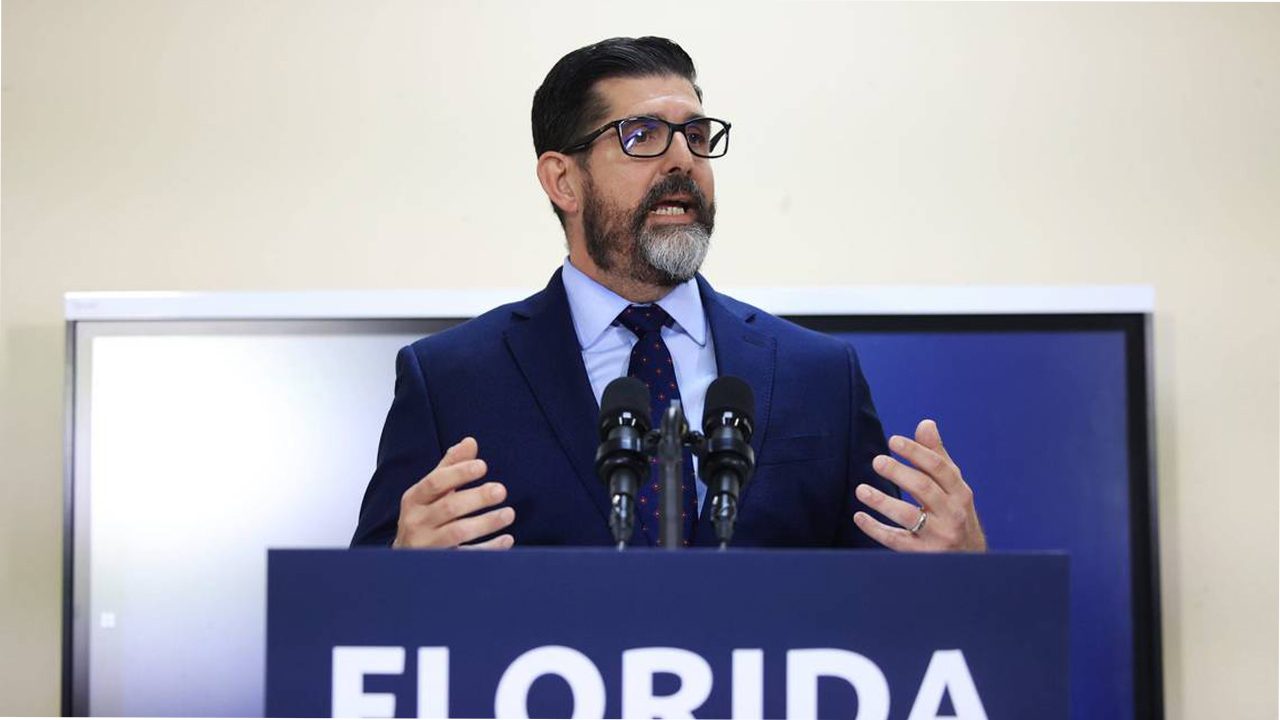 Florida education commissioner pulls out of Black history town hall in Miami Gardens
Miami Herald | By C. Isaiah Smalls II and Jimena Tavel | August 9, 2023
Florida Education Commissioner Manny Diaz Jr. has pulled out of Thursday's town hall in Miami Gardens to discuss the state's controversial new Black history curriculum, State Sen. Shevrin Jones said Wednesday evening.
"The governor and commissioner are bold enough to put forth these policies but not bold enough to face these people," Jones told the Miami Herald. He added that more than 1,000 people had signed up for the event.
Florida senators Jones and Rosalind Osgood, both Democrats, and Miami-Dade School Board member Steve Gallon III (District 1) announced two weeks ago that they had organized the forum to take place at 7 p.m. Thursday at Antioch Baptist Church, one of the largest churches in Miami Gardens.
They convened the town hall after the Florida Board of Education changed the standards that govern the teaching of Black history in Florida public schools. Among the updates were passages that suggested enslaved people benefited from their bondage, an equivocation between racial violence and Black Americans' resistance as well as lessons about slavery around the world as if it to suggest that American slavery wasn't unique.
Diaz's decision not to participate in the town hall upset some parents.
Stephen Hunter Johnson, the father of a 12-year-old rising seventh grader at iPrep Academy North, found out while scrolling on X, formerly Twitter, that Diaz pulled out of the town hall. "I feel dismayed and disrespected as a parent. I feel dismayed and disrespected as a Black Floridian.
I feel as though clearly the racism that has been present in many of the actions and activities from this administration continues," he said Wednesday evening.
Johnson said he felt insulted when he first read about the changes to the Black history lessons, so he registered for the town hall, submitted questions for Diaz and sent a public records request to Diaz's office requesting more details about the Florida Board of Education's vote to change the standards.
He was looking forward to sharing his perspective with Diaz on Thursday, especially about how his own son has experienced racism at school.
"We've had to have conversations about the 'n-word,"' he said. "And these standards don't help any of that. Thank God I have a resilient kid."
The purpose of the town hall was to allow community members to voice their concerns to the changes made to the Black history curriculum. Diaz, a former teacher at Hialeah-Miami Lakes Senior High, had agreed to attend and his participation was advertised on fliers advancing the event. Jim DeFede of CBS Miami broke the news of Diaz's exit on X, the social media platform formerly known as Twitter.
In response to DeFede's posting, Diaz replied: "There was nothing sudden" about his decision. "As I told the senator last week," Diaz posted, "I will be visiting schools throughout the state to welcome back students, parents and teachers for the first day of school."
Diaz didn't immediately respond to a voicemail message left by a Herald reporter.
Gallon, the Miami-Dade School Board member, said he couldn't speculate why Diaz canceled, but noted the commissioner's absence "is obviously disappointing because community members were looking forward to it."
"I've known Commissioner Diaz for decades. I've known him to be an individual of his word, but having not spoken to him directly, I don't have any understanding about his reasoning," he said.
Miami Gardens boasts a population of more than 110,000 people, roughly two-thirds of whom are Black, according to the most recent Census data.
Despite Diaz's exit, the forum will continue as planned. Instead, two additional speakers — American Federation of Teachers secretary-treasurer Fedrick C. Ingram and United Teachers of Dade President Karla Hernandez-Mats — were added to the panel.