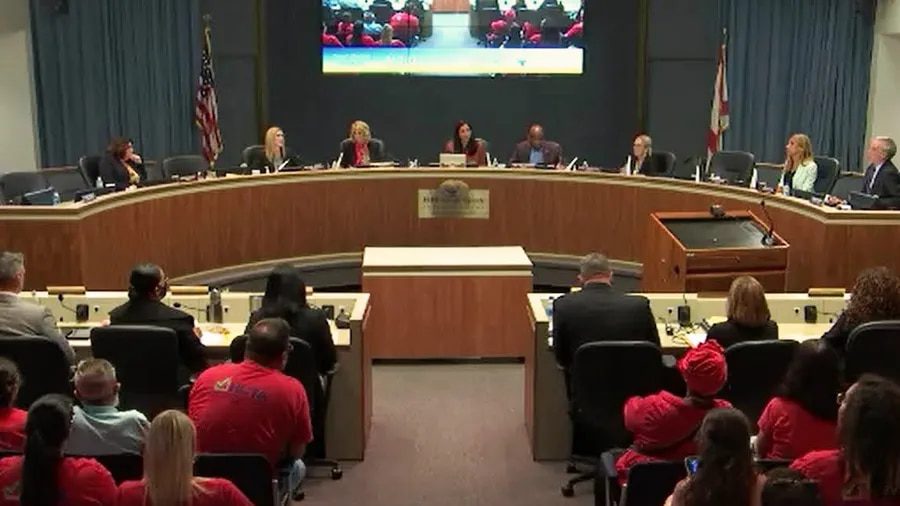 Hillsborough School Board OKs sex education lessons after objections
Critics said some materials were too explicit while proponents said they contained important information to keep students healthy.
Tampa Bay Times | By Marlene Sokol | September 21, 2022
Teachers in Hillsborough County can resume lessons on human sexuality despite calls to remove detailed descriptions of the human body.
Social conservatives backed by longtime activist Terry Kemple objected to lessons that district leaders said were developed in accordance with state law and that emphasize abstinence to prevent pregnancy and disease.
"This is a curriculum that we feel strongly about," superintendent Addison Davis said at Tuesday's school board meeting. A vote was needed because state law requires annual approval for lessons in reproductive health and disease for grades 7, 8 and 9.
School board member Lynn Gray noted that the curriculum was reviewed by community members and attorneys. As a grandmother, she said, she would rather see children learn from experts than by researching human sexuality on their cellphones.
Speakers in the audience, however, said students will be given information about sex at too young an age and that the parental opt-out form is not clear enough in explaining why they might want to keep their children out of the classes.
In an email campaign that preceded the meeting, critics objected to links in the teaching materials to Planned Parenthood documents. They said children should be able to use phrases such as "private parts" instead of specific terms denoting genital organs, even when reporting a case of molestation.
A widely shared email from Kemple took issue with a sentence in the materials reminding teachers that a student's gender identity is not always the same as sexual anatomy. He interpreted that passage to mean "there are more than two sexes."
Speakers at Tuesday's meeting included Hillsdale Baptist Church pastor Travis Smith, who told the school board, "I do not tolerate anyone who violates the purity of a child. And neither should you."
Supporters of the curriculum included Tracey Miller, a gynecologist.
"While I understand talking about sex and body parts can be very uncomfortable, the reality is that most of these kids are not learning what they need to know to keep themselves healthy," she said.
The back-and-forth continued when the board considered whether to approve the lessons or postpone a vote until the next meeting.
Board members Melissa Snively and Stacey Hahn, who have also sided with parents who want stronger controls over library books, tried to postpone it.
Snively said the opt-out materials were not clear enough. "Warning, warning, warning, parents," she said. "There are a lot of things that might make you uncomfortable and might make your child uncomfortable."
Hahn expressed concerns about the links to materials that described condoms and morning-after pills.
Board member Karen Perez countered with data from the Centers for Disease Control and Prevention showing that 1 in 4 girls and 1 in 13 boys experience sexual abuse. Member Jessica Vaughn cited surveys to show students become more sexually responsible after the lessons, and most believe they are correct in their level of detail.
Chairperson Nadia Combs added, "We cannot live in the 1950s. This is reality."
The board approved the curriculum 5-2, with Hahn and Snively dissenting.