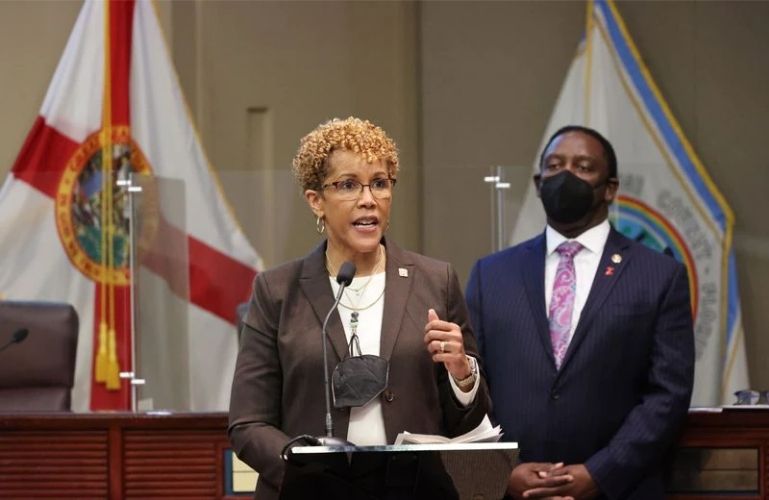 Orange school board may pick new superintendent by late June
Orlando Sentinel | By Leslie Postal | March 3, 2022
The Orange County School Board could pick a new superintendent at the end of June, after holding public forums and surveying residents on what they want in the next leader of the region's largest school system.
Superintendent Barbara Jenkins announced last month that she will retire at the end of the year after running Orange County Public Schools for a decade.
Thursday, the school board discussed how they would find her replacement.
Already, there are people making inquiries about the top job at the nation's eighth largest school district, said Andrea Messina, executive director of the Florida School Boards Association, which will serve as the board's search consultant.
Messina said Bill Vogel, a former superintendent in Seminole and St. Lucie county school districts, and John Reichert, a former human resources executive for Seminole County Public Schools, will work with her on the OCPS search as consultants for the association. The trio have worked on other recent superintendent searches, including the Polk County school district's.
"Already the three of us have had phone calls from interested parties," Messina said. "People know this is coming. As soon as Dr. Jenkins announced, they've been paying attention."
Candidate applications will bemade public during the search.
"We never have any secrecy," Messina added.
The school board reviewed a proposed timeline for its search that likely will include nearly 10 public forums and an online public survey. Those will be used to determine what qualifications residents want to see in a new superintendent.
"Every community is going to have a voice in this whole process," said board member Melissa Byrd.
The board also expects to appoint a search committee to help it decide on candidate qualifications and review applications.
According to the proposed timeline, the board would post advertisements for the superintendent's job in early May, accept applications for about three weeks and then select semi-finalists a week later.
Those candidates would be asked to respond to several questions, in writing and by video, Messina said. Those responses will be used to select finalists.
The board as a group will conduct public interviews of the finalists, with board members also having private one-on-one sessions with each of those candidates. The finalists also will be given tours of the district and a chance to meet the public, she said.
The final interview process will be intensive, board members said, but crucial to finding the right candidate. "Stamina is an important part of this job," said board member Pam Gould.
The board could select a new superintendent at its June 28 meeting. In July, it could set a salary for the new superintendent and vote on a contract.
Jenkins, who has a salary of $347,615, has not set a firm date for her departure, and board members want her successor to have a transition period where they start work while she is still on staff, too.