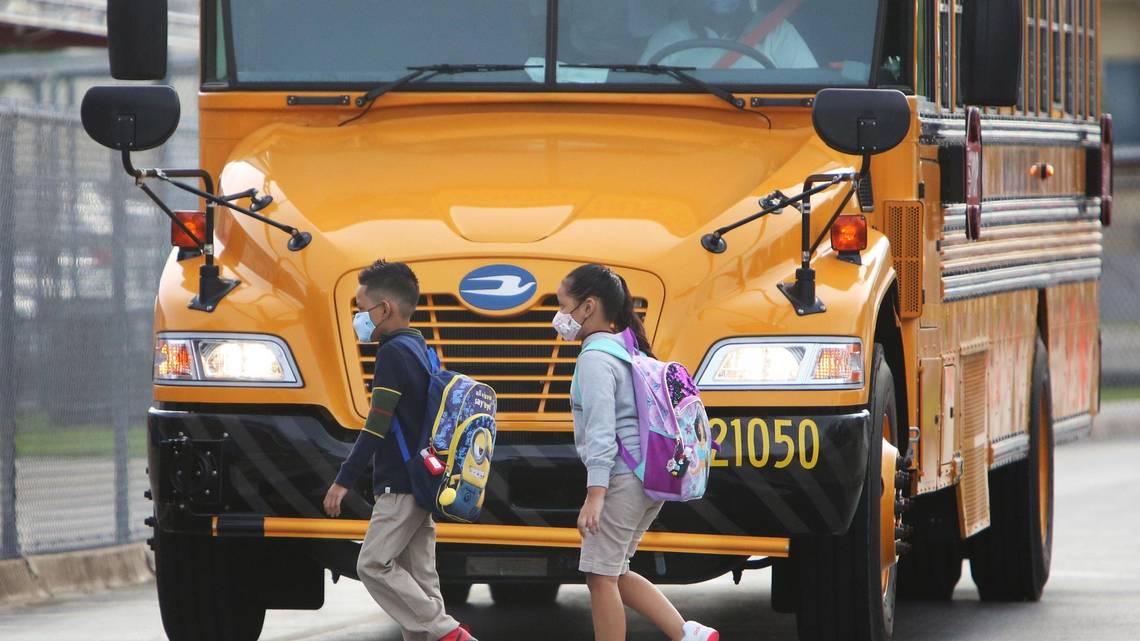 Proposed tax increase for Miami-Dade County schools heading to voters in November
Miami Herald | By Douglas Hanks | July 7, 2022
Miami-Dade County voters will decide in November whether to increase the countywide property tax that funds schools.
County commissioners on Thursday endorsed the proposed referendum requested by the elected school board, which sets the property taxes that generate local dollars for public schools and charter schools.
The proposal would extend a school tax that voters approved in 2018, this time at a higher rate. If approved, the higher tax on property would automatically expire in 2027 without new authorization from voters.
"This is democracy at its finest," Jose "Pepe" Diaz, the county commission's chairman, said ahead of the unanimous vote for putting the referendum on the Nov. 8 ballot. "Let the people decide."
Miami-Dade's current property tax for schools amounts to about $675 for every $100,000 of a property's taxable value.
The temporary tax currently makes up about $75 of that $675 school-tax rate and would increase to $100 for every $100,000 of a property's taxable value if the referendum passes.
The higher tax rate would generate about $400 million a year. For the average Miami-Dade home, valued at roughly $220,000 for taxing purposes, the higher rate would mean about $220 a year, according to estimates from the school system. That's roughly $55 more than the current cost of the temporary tax.
School administrators say the money is needed to boost teacher compensation, and continue increased security at schools to comply with state requirements imposed after the Feb. 14, 2018, mass shooting at Marjory Stoneman Douglas High in Parkland in Broward County, which killed 17 students and faculty. Charter schools also would share in the increased funding.