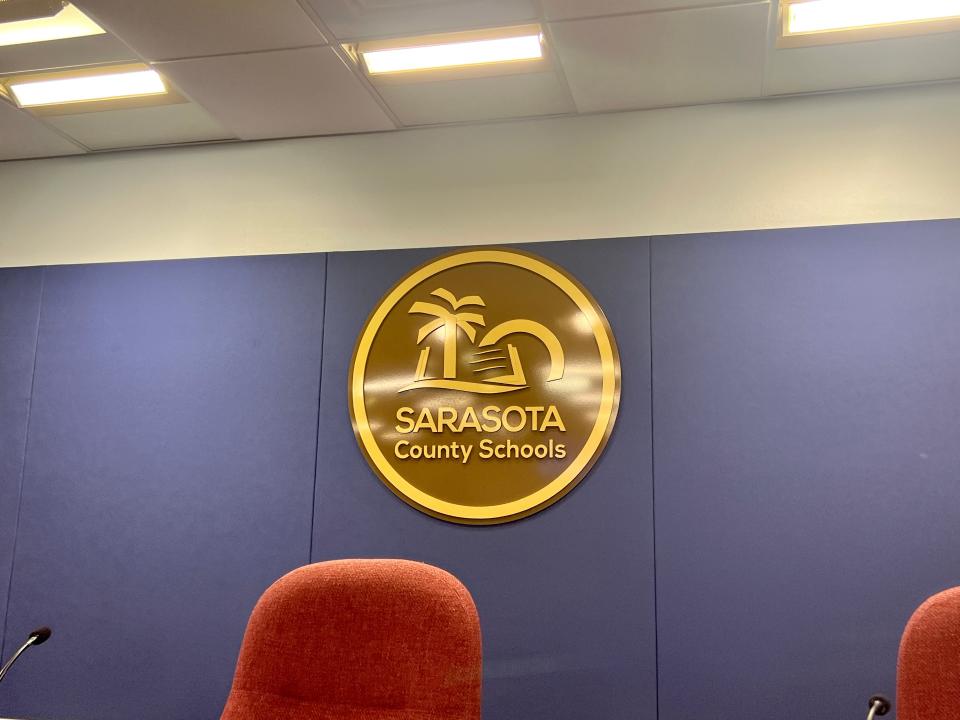 Public weighs in on Sarasota superintendent search as School Board's final decision looms
Sarasota Herald-Tribune | By Steven Walker | June 7, 2023
More than two dozen people offered their opinions at Sarasota County's School Board meeting Tuesday on who the district's next leader should be, as the search for a new superintendent nears its scheduled conclusion next week.
The previous day, the School Board ranked its top superintendent candidates as follows: Terrence Connor from Hillsborough County, Josiah Phillips from Broward County, Allison Foster from Sarasota County, and Charles Van Zant from Clay County.
But a number of Tuesday's speakers expressed displeasure with Van Zant as a candidate because he described himself as a "staunch conservative" in his cover letter.
Sarasota Schools has been searching for a new superintendent since the board moved late last year to terminate the previous superintendent, Brennan Asplen. The move was criticized by many parents and staff, with a union poll at the time showing that 97% of staff wanted the district to retain Asplen.
The board named Foster the interim administrator and solicited applications in a search led by an outside firm. The board is now set to interview the four top candidates Monday morning, with a final vote set for Wednesday at 9:30 a.m.
Several community members and critics of the Asplen removal have expressed doubt about the board's ability to recruit a superintendent as qualified as Asplen. Julie Jones told the board she felt that none of the candidates were qualified enough to run Sarasota Schools, adding that Van Zant "appalled" her.
"I'm not impressed," she said. "I mean, they seem underqualified… I believe in separation of church and state, and I hope you do, too."
Controversy over self-described 'staunch conservative'
Another public commenter asked the board to not consider Van Zant for the position, citing comments made during his interview for the Collier County superintendent position in which he said he wants to reach "unchurched students" and teach them Christian values.
Van Zant was the superintendent for the Clay County School District from 2012 to 2016, and was a school board member in Clay County prior to his time as the district's top administrator. He holds a master's degree in organizational leadership from Regent University and was a finalist for Collier County's superintendent vacancy.
He was reported to have been investigated by the Florida Ethics Commission in 2017 following allegations by a former high school principal who accused him of plagiarizing her research, which led to him getting a professional certification that resulted in a salary increase. The commission cleared Van Zant of wrongdoing.
During his video responses to the board, Van Zant said he was interested in becoming Sarasota's superintendent because of the "resolve and tenacity" that the current School Board has shown.
"You've demonstrated that you understand what the senior leader of the organization must do, and you understand in your district it's not being done the way you want it," he said.
Van Zant said the biggest issue facing the district was complacency, referencing the strategic plan and the district's reading numbers as struggling.
Following Tuesday's public comment, board member Tom Edwards said he wasn't yet convinced that any of the candidates on the shortlist was the right one for Sarasota County. However, he felt he knew which candidate of the four was the best, but did not elaborate.
After the presentation of Van Zant's video submissions to the board at Monday's workshop, Edwards pointed out Van Zant's self-description as a staunch conservative and said it should immediately disqualify him from being the district's superintendent.
"Our community, as we've all heard multiple times, is divided. And that just brings lightning rod right into the conversation," Edwards said.
Carol Lerner, a local activist and founder of the Support Our Schools group, also said that Van Zant should be not be considered. She said Connor, the board's top-ranked candidate, was a "no-brainer" choice for superintendent, and the only viable candidate.
Connor has been deputy superintendent and chief academic officer at Hillsborough County Public Schools since 2020, and has held positions in schools and the district level in Clay and Duval counties dating back to 2004. He holds a master's in administration and management from Nova Southeastern University.
Michelle Pozzie, a regular School Board meeting attendee, said Edwards was discriminating against conservatives when he said he didn't even want to talk to Van Zant.
"Where was the heart for diversity when you made that statement at yesterday's workshop? Does your version of DEI not include Christians or conservatives?" Pozzie said to Edwards, referring to the shorthand for the concept of diversity, equity and inclusion.
Another regular School Board attendee, Sally Nista, said Van Zant was her top choice for superintendent, citing his openness and endorsements from Republicans.
"Van Zant's values match 90% of Sarasota County. I loved that he has already gotten already has a plan for Sarasota County and will hit the ground running," she said. "I believe because of his experience as a school board member and a superintendent he understands the distinction between the two. The Sarasota School Board has been far overreaching in their responsibilities with operations of this district."