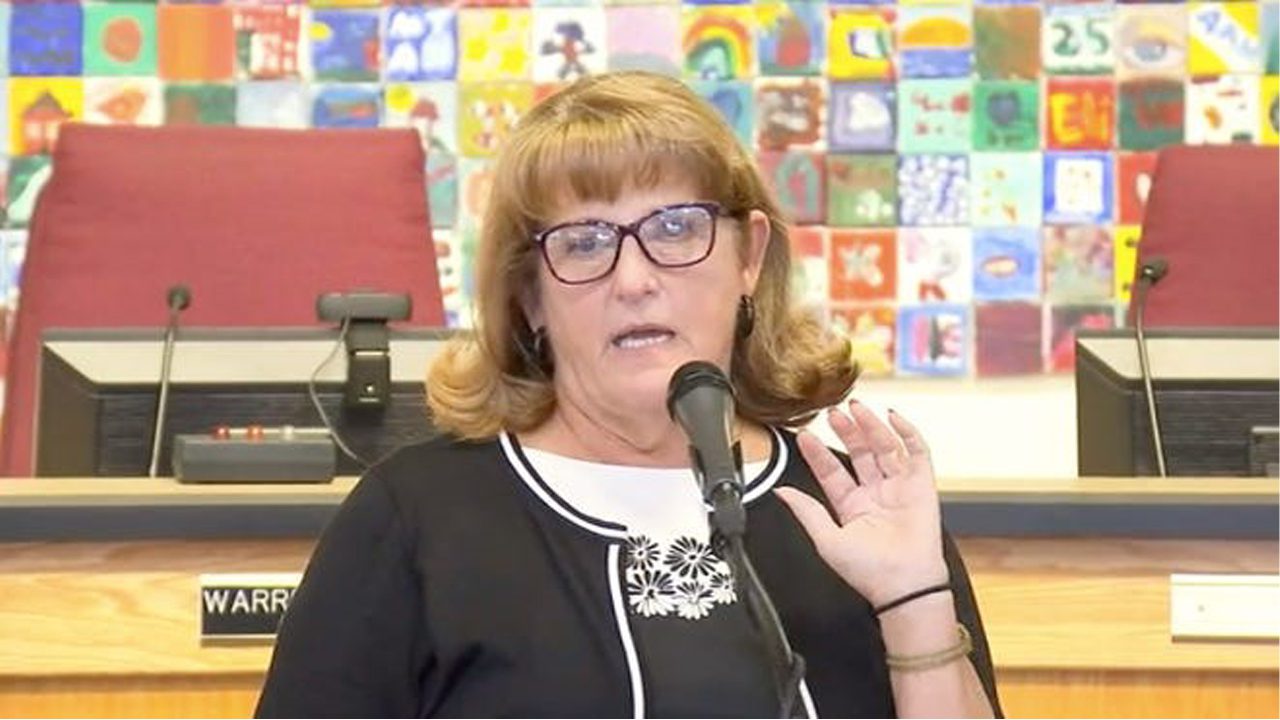 Jacksonville teachers union president, executive vice president retire after FBI, IRS raid
Jacksonville Florida Times-Union | By Steve Patterson | Updated November 1, 2023
Leadership of Jacksonville's teachers union is changing quickly following the retirement of the top two officers of the 6,500-member Duval Teachers United.
Longtime union President Terrie Brady told members Friday she was retiring that day and a union statement Tuesday said Executive Vice President Ruby George retired earlier in the month "as originally planned."
The union said Wednesday that its executive board had chosen Tammie Brooks-Evans as the new president and Jessica Reyst as executive vice president.
Both are National Board-certified teachers on leaves of absence from the school district to handle union work.
Boxes of evidence are carried from the offices of the Duval Teachers United building after a daylong search of the organization by federal agents. Agents from the FBI and IRS conducted a search of the Duval Teachers United building at 1601 Atlantic Blvd. near Landon Middle School in San Marco Wednesday, September 6, 2023. Bob Self/Florida Times-Union
The union's statement said Brady "has done a lot of great work for Duval County teachers, staff and students over the past 40 years.  She has earned her retirement."
The retirements happened about a month and a half after FBI and Internal Revenue Service agents searched the union's San Marco headquarters and carried away computer equipment and boxes of other material while looking into claims of potential misappropriation of funds.
Whether the search played a role in the women's decision to leave isn't clear, although no charges have been filed.
A message Brady circulated to members Friday stressed the honor she had felt leading the union since 1999.
"I am confident DTU will continue to strengthen our public school system by building on the outcomes we achieved together over the past three decades," she wrote. "In the past 34 years, we have grown our organization, our membership and our community partnerships. While remaining a bipartisan organization, we have deepened our members' engagement in meaningful public policy Initiatives."
Brady had been honored as a leader within the state's teacher union hierarchy, receiving a liteftime achivement award two years ago from the Florida Education Association, which commended work she began as a teacher in 1979.
Despite her reference to bipartisanship, Brady's public life before leading the union had been deeply tied to partisan politics and included roles as chair of both the state and Duval County Democratic Party and a member of the Democratic National Committee.
The union praised Brady's track record Tuesday, saying "she oversaw contract negotiations, led the efforts to pass a referendum to help fund Duval County Schools, worked with various community groups and brought local businesses to the table to support Duval's students."